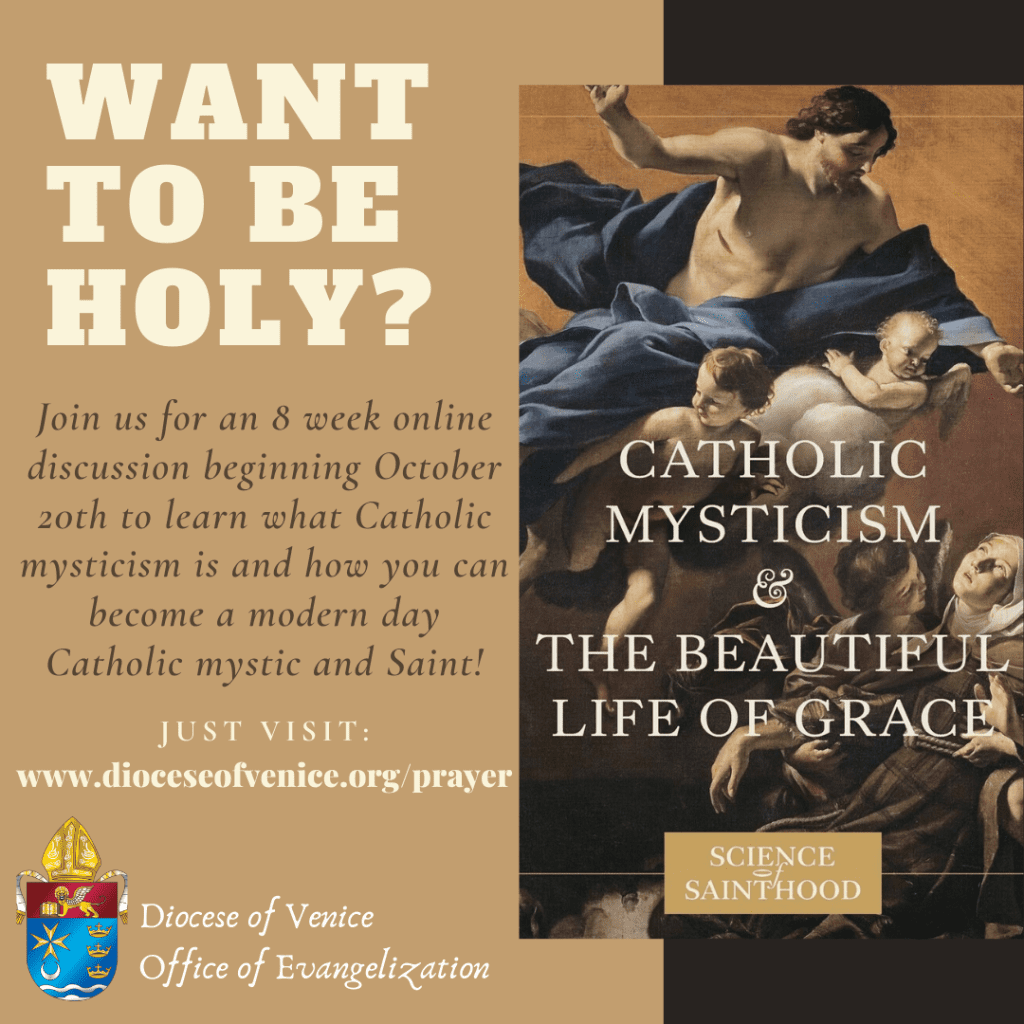 Want to know how you can actually grow in holiness that you can see for yourself?  Want to be a Saint?  Ever thought you could even be a Catholic modern-day mystic?  Here's where you'll find out how!
What is it?
We will be doing an online video series/live discussion.  You will be able to view the video series in real-time and type in your questions and comments.  A live panel of commentators will engage with you through video to answer your questions and facilitate discussion with all participants.  The videos of the content and discussion will be available to you through a private YouTube video link following the day's discussion.
When is it?
The series will air at 10 am on Tuesdays beginning October 20 and ending on December 8th.  The videos will remain available to you at any time you would like to view.
How to participate:
 Register here: CLICK HERE TO REGISTER
You will receive the "Catholic Mysticism & the Beautiful Life of Grace" workbook in the mail
Provide an email address that you have access to so we may send you the link to the discussions
Go to the live video at 10 am on Tuesdays (live-stream will begin about 5 minutes before 10 am)
Watch the videos again through the YouTube link
See the link and video below for more details!
https://www.nextlevelcatholicacademy.com/Catholic-Mysticism-and-the-Beautiful-Life-of-Grace-Product-Rental-Page