Most Reverend John J. Nevins, D.D.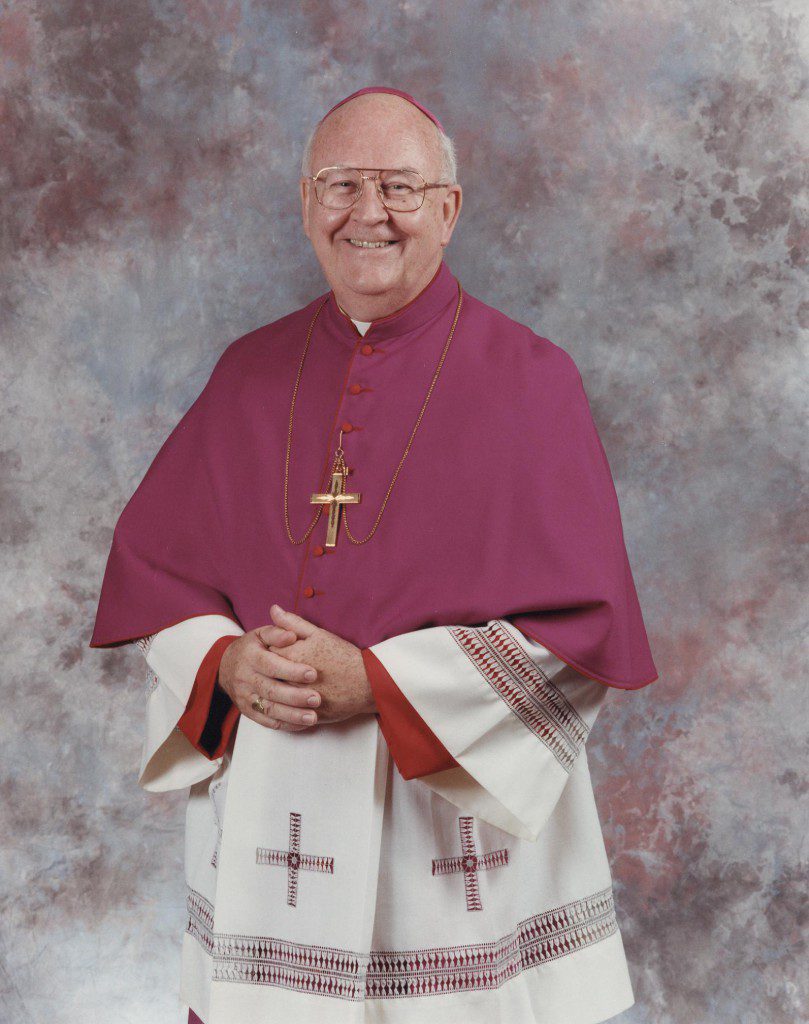 Bishop John J. Nevins was born Jan. 19, 1932 in New Rochelle, N.Y. to John and Anne (McGuire) Nevins. He attended Blessed Sacrament grammar and high schools and continued on to Iona College. He graduated from the School of Philosophy at the Catholic University of America in Washington, D.C., where he also pursued his theological studies. He earned a Master's in Social Work from Tulane University in New Orleans, La. He holds several honorary doctorates.
He was ordained to priesthood on June 6, 1959 at the National Shrine of the Immaculate Conception in Washington, and served the Archdiocese of Miami in many capacities for almost 25 years, including vicar general, rector of St. John Vianney Minor Seminary, director of vocations.
Following an appointment by St. John Paul II, he was ordained Auxiliary Bishop of the Archdiocese of Miami on March 24, 1979.Bishop Nevins was appointed first Bishop of the Diocese of Venice in Florida on July 17, 1984 by St. John Paul II, and was installed by Archbishop Pio Laghi, Pro Nuncio to the United States, at Epiphany Cathedral in Venice on Oct. 25, 1984.
The Catholic population in the 10-county Diocese exploded from approximately 115,000 to more than 200,000 parishioners under his tutelage. In an effort to better meet the spiritual needs of this burgeoning Catholic population, Bishop Nevins added 15 parishes to the original 39, and increased the number of chapels and missions to 13. He also oversaw the ordinations of 50 men to the priesthood. Bishop Nevins established a new elementary school, a school for adult formation and two retreat centers.
Under his motto: "To Serve with Mercy," he responded to changing societal needs by instituting many Diocesan ministries, including those to migrant farm workers, unwed mothers, refugees, and people with HIV/AIDS.Bishop Nevins served as Vice-President of the Florida Catholic Conference; and was a member of the Board of Trustees of St. Vincent de Paul Regional Seminary; a board member of St. John Vianney Seminary, Saint Leo University, the Florida Catholic newspaper, the Catholic Near East Welfare Association, and the Franciscan Foundation for the Holy Land; and a member of the USCCB National Council of Synagogues/BCEIA Dialogue Committee.
He retired as Bishop of the Diocese of Venice on his 75th birthday, Jan. 19, 2007.
Bishop Nevins died peacefully at his home in Venice on Aug. 26, 2014. A Mass of Christian Burial was celebrated on Sept. 3, 2014 at Epiphany Cathedral in Venice, where was then interred.