Bishop Frank J. Dewane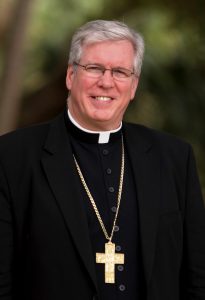 Most Reverend Bishop Frank J. Dewane serves as the spiritual leader of more than 227,000 Catholics in the 10-county Diocese of Venice in Florida. He was appointed by Pope Benedict XVI in 2006 as the second Bishop of the Diocese.
Bishop Dewane holds degrees from the University of Wisconsin, The American University in Washington, D.C., as well as from Pontifical Gregorian University and Pontifical University of St. Thomas Aquinas, both in Rome.
Prior to entering the seminary, Bishop Dewane worked for the National Broadcasting Corporation (NBC) in Moscow, Russia, and then for a subsidiary of PepsiCo in New York City.
Ordained to the priesthood for the Diocese of Green Bay in 1988, Bishop Dewane was appointed in 1991 to serve as a member of the Permanent Observer Mission of the Holy See to the United Nations in New York City, during which time he represented the Holy See at several international conferences. In 1995, he was transferred to the Pontifical Council "Cor Unum" and was later appointed Under Secretary of the Pontifical Council for Justice and Peace.
Bishop Dewane currently serves on several committees at the United States Conference of Catholic Bishops including the Administrative Committee of the USCCB, Chair of the Committee for Domestic Justice and Integral Human Development and is a member of the Committee for Religious Liberty.  Most recently, he has been named the Consultant for the Ad Hoc Committee against Racism. In addition, Bishop Dewane is a member of the Board of Directors of the Franciscan Foundation for the Holy Land.
Bishop Mark J. Seitz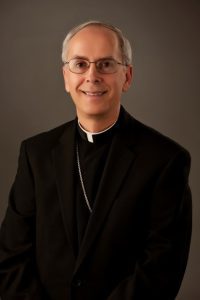 Keynote Speaker
Diocese of El Paso (Texas)
Member, United States Conference of Catholic Bishops (USCCB) Committee on Pro-Life Activities
Bishop Seitz was born in Milwaukee, Wisconsin, the eldest of 10 children.  He obtained Master's Degrees in Divinity, Theology and Liturgical Studies.  He was ordained a priest for the Diocese of Dallas in 1980 and as a bishop in 2010.  He was installed as Bishop of El Paso, Texas in 2013.  He served as Spiritual Director for a pregnancy help center in Dallas and served on the Board of Directors for another Dallas pregnancy help center.  He also serves as a member of the Episcopal Advisory Board for the Theology of the Body Evangelization and serves on other boards and associations.  Her serves on USCCB committees and subcommittees on Hispanic Affairs, Divine Worship and the Church in Latin America.  He is the Episcopal Moderator for the National "Pastoral Musicians Association.
"Bishop Mark Seitz is a man who "walks the walk."  His passion for life and for seeing that it is respected at all stages, especially from its conception has been a great inspiration to me.  I have worked with him in "the vineyard," and watched him gently minister to those suffering from abortion on a Rachel's Vineyard retreat.  I have also watched him on the sidewalk outside an abortion center leading prayers to end to abortion. On a more personal note, he has been there even amidst his busy schedule as a spiritual director to help guide me in a manner that is like Jesus.  His commitment to the priesthood and serving his people is inspiring and a beautiful example to us all."- Fonda (Lash) Luersman, former Diocese of Venice Project Rachel Coordinator, 2015-18
Stephanie Gray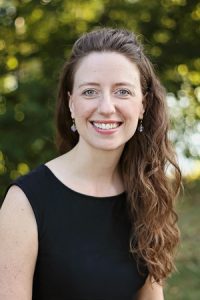 International speaker, President, Love Unleashes Life; Author, Love Unleashes Life
Stephanie Gray is a seasoned and international speaker who began presenting at the age of 18. She has given over 800 pro-life presentations across North America as well as in the United Kingdom, Ireland, Austria, Latvia, Guatemala, and Costa Rica.  She has spoken at many post-secondary institutions such as Yale University, George Washington University, the University of California, Berkeley, and the University of Sussex in England.  In 2017, Stephanie was a presenter for the series "Talks at Google," speaking on abortion at Google headquarters in Mountain View, California.
Stephanie has debated abortion advocates including physicians who do abortions.  Stephanie's audiences are vast, including medical students, churches of various denominations, seminaries, high schools, and pro-life organizations.
Stephanie has done hundreds of media interviews, which include being a guest on CTV News, CBC News, CBC's The Current, Global News, EWTN, Catholic Answers Radio, 100 Huntley Street's Listen Up, and the Miracle Channel's Insight.  She has been interviewed by ABC-, NBC-, FOX-, and CBS-affiliated television news programs throughout the Midwest of the United States.
Much of Stephanie's media experience was generated when she spent 12 years as executive director and co-founder of the Canadian Centre for Bio-Ethical Reform, a ministry that took her to Alberta and Ontario.  In 2014, she returned to her home province of British Columbia and now speaks on behalf of her ministry Love Unleashes Life.
Stephanie is author of Love Unleashes Life: Abortion & the Art of Communicating Truth as well as A Physician's Guide to Discussing Abortion.  She holds a Bachelor of Arts in Political Science from UBC in Vancouver, and a Certification, with Distinction, in Health Care Ethics, from the National Catholic Bioethics Center in Philadelphia.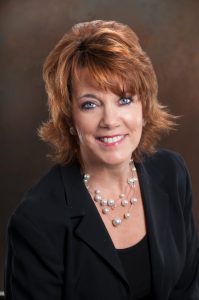 Terry Beatley
National speaker, Founder, Hosea Initiative
www.hosea4you.org and www.abortionking.com
Author, What If We've Been Wrong: Keeping My Promise to America's Abortion King
Terry is the founder and president of Hosea Initiative, a 501(c)(3) non-profit educational organization dedicated to bringing healing truth to a broken world devoured by secular lies.
Why? Because she made a promise to Dr. Bernard Nathanson that she would teach America the strategy of how he deceived our country with an 8-point propaganda campaign including an in-depth analysis of the Catholic Strategy—the tactic which convinced lukewarm Catholics to rationalize supporting legalized abortion. She committed to deliver his personal parting message until it becomes common knowledge. Dr. Nathanson deeply regretted cofounding NARAL [NARAL Pro-Choice America], paving the way for the U.S. Supreme Court Roe v. Wade decision and unleashed abortion on America.
Restoring a culture that values the gift of life and the principles of American liberty is central to the mission of Hosea Initiative.  Terry promised Dr. Nathanson that America will be liberated with the truth.
Terry's book What If We've Been Wrong? was released in 2016, and she has the exclusive movie rights to all of Dr. Nathanson's writings and life story with plans for a feature film.  She consults political candidates on how "life" is the winning issue through Broaden the Base Communications, LLC.  She is a 2015 worldview graduate of Chuck Colson's Fellows Program, former Virginia coordinator for ParentalRights.org, a former investment broker and retired homeschool mother of two daughters.  Terry has been married for 31 years to her high school sweetheart.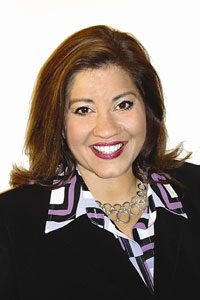 Pam Stenzel
International speaker, Founder, Enlighten Communications, Inc.
Author, Nobody Told Me and Sex Has a Price Tag
www.youtube.com/watch?v=nNMY1p64lwo
Pam Stenzel is the founder of Enlighten Communications, an organization that empowers parents, youth leaders and educators to lead informed discussions on sexual abstinence and its benefits. She speaks to over 500,000 teens a year. Sex Has a Price Tag, developed and produced by Pam, has won numerous awards and has been translated into 11 languages. Pam has appeared on FOX News, The Dr. Laura Show, The 700 Club and Politically Incorrect with Bill Maher.
PAM'S BACKGROUND
For years, Pam was on the "front lines" as Director of Alpha Women's Center, a counseling center for women undergoing crisis pregnancies. Her experiences taught her that before teen pregnancy and STD rates could decline, attitudes of teens toward sex first had to change. Desiring to bring about that change, Pam started speaking nationally full-time and is in great demand both in the U.S.A. and in other countries such as Mexico, Australia, Ireland, and Canada.  Pam recently became Senior Regional Clinic Coordinator for Community Pregnancy Clinics (Naples, Fort Myers & Sarasota), adding to her previous role for CPCI of S.H.A.R.E. (Sexual Health & Relationship Education) Program Director.
Accomplishments
Degree in Psychology and Master's Degree in Marriage and Family Therapy from Liberty University
Served as member, National Abstinence Clearinghouse Advisory Board
Served as Director of the Alpha Women's Center, a crisis pregnancy center in Prior lake, MN
Developed numerous abstinence education products. "Sex Has a Price Tag- the Original" video is distributed worldwide and has been translated in 11 different languages.
Pam Stenzel's public school curriculum "Abstinence by Choice" and "Building Healthy Relationships" is used worldwide in North and South America, Australia, Hong Kong, Singapore, Africa and Ireland
Guest appearances on national television and radio programs include: Fox News Networks, "Hannity & Colmes Show", "The Dr. Laura Show", CBN's "The 700 Club", and ABC Televisions "Politically Incorrect with Bill Maher."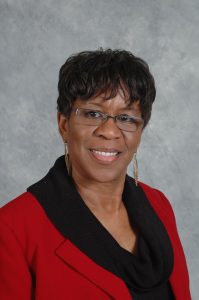 Catherine Davis
National speaker
Founder & President, The Restoration Project
www.the-restoration-project.org
Author, The Fight for Life: Turning the Wounded into Warriors,
The Fight for Life:  Taking It to the Streets and
Angels Among Us: The Battle for America
Forty-five years after the Roe v. Wade decision, legal abortion has become common and it is safe to say America is a post-abortion society. What is not common are the vast numbers of men and women whose "choice" has left them trapped in a myriad of physical and mental conditions they do not understand and cannot release.  Very few discuss their abortion decision and even fewer seek help.  This segment is intended to open the door to discussion of helping those "trapped in choice" and understanding we need to talk to post abortive America in a different way.
The Restoration Project
Catherine Davis is the Founder and President of The Restoration Project. She often partners with the National Black Prolife Coalition, the Network of Politically Active Christians, and the Frederick Douglas Foundation in an ongoing effort to educate Americans about the issues that are impacting the Black community.
Catherine, a public speaker and civil rights champion, is a Magna Cum Laude graduate of Tufts University who attended the University of Bridgeport, School of Law.
Early in 2010, she partnered with The Radiance Foundation to launch one of the most news-generating Pro-Life campaigns ever, the "Endangered Species" billboard/web campaign. Catherine was featured in numerous TV, radio and newspaper features including The NY Times, CNN, MSNBC, ABC World News, NPR and throughout the entire blogosphere. She believes in holding public officials accountable and legislatively chipping away at the practices and policies that are ravaging a free America.
Catherine is focused on positive change through education, local/state involvement, and peaceful action.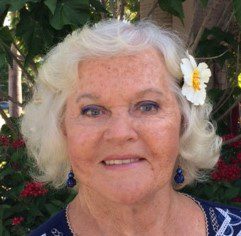 Marietta Jaeger Lane
International speaker, co-founder, Journey of Hope, Author, The Lost Child
Marietta's 7-year-old daughter Susie was kidnapped from the family's tent during a camping vacation. For a year, the family knew nothing of Susie's whereabouts. Marietta will share her personal journey through tragedy and healing.
Marietta speaks about the death penalty and forgiveness in numerous venues throughout the United States and Europe.  She participates in the Journey of Hope speaking tours, and has given interviews to Vatican Radio, testified before the UN Commission on Human Rights in Geneva, and spoken for Amnesty International's Worldwide Campaign to Abolish the Death Penalty in Japan & South Korea.
Facts
Journey of Hope Co-founder 1997
Journey of Hope Board Member 1997-2003
California Journey organizer
Murder Victims' Families for Reconciliation (MVFR) board member 1993-1996
Author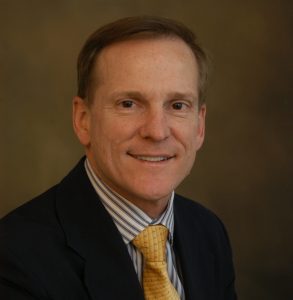 F. Michael Gloth, III, MD
International speaker, Physician, Geriatrics, Naples, FL, Consultant, United States Conference of Catholic Bishops Pro-Life Committee, Author, Fit at Fifty and Beyond
Michael Gloth, III, MD is an Associate Professor of Medicine in the Division of Geriatric Medicine and Gerontology at Johns Hopkins University School of Medicine, an Adjunct Associate Professor in the Department of Epidemiology and Public Health at the University of Maryland School of Medicine, and the Chief Medical Officer for Moorings Park Healthy Living in Naples, FL. Dr. He is also President of Smart E-Records, LLC, an electronic medical records corporation, and of two not-for-profit educational foundations.
Dr. Gloth, a Fellow in the American College of Physicians and the American Geriatrics Society, served on the Advisory Committee to the White House Conference on Aging, the National Advisory Council on Aging to NIH and on national guideline panels for pain relief, osteoarthritis, osteoporosis, and for revision of the Beers Criteria on drugs to be avoided in older adults. He also represents the American College of Physicians on the Inter-specialty Medical Council for the National Osteoporosis Foundation. His publications and media presentations are extensive, with multiple awards for writing and research and multiple listings in Who's Who® and in Best Doctors in America®. In 2006, he was named Clinician of the Year by the American Geriatrics Society. Most importantly, he is happily married and the father of 4 daughters.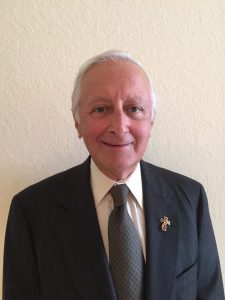 Deacon Alfred J. Mauriello, II, MD
Pre-conference speaker
Deacon of the Diocese of Venice & Archdiocese of Philadelphia
Deacon Mauriello has been assigned to St. Finbarr Parish in Naples since receiving faculties in the Diocese of Venice, FL in 2007.  He was ordained in the Archdiocese of Philadelphia in 1999 where he is incardinated and has faculties at St. Maximilian Kolbe Parish in West Chester, PA.
He graduated cum laude from LaSalle College and received his medical degree from Thomas Jefferson University Hospital in 1969.  He continued his surgical training at various institutions returning to Jefferson to complete his residency in 1974.  He was a commissioned lieutenant in the Navy between 1969 & 1974.  He & his wife, Susan, are married for 48 years and have three children and four grandchildren.
Doctor Mauriello is the founding partner & former president of ENTACC, a five-physician multiple site surgical specialty practice in Chester County, from which he retired in 2015.  During his forty-one years in private practice he distinguished himself as a leader in patient care and technological advances.  Doctor Mauriello was a clinical instructor at Thomas Jefferson University Hospital for thirty-eight years.  Since he retired, he has continued to provide volunteer medical care in his specialty at Community Volunteers in Medicine (CVIM) in West Chester as well as in Naples.  He is a lifetime member of the Catholic Medical Association.
As a Catholic physician and later an ordained deacon, medical ethical issues have always been an area of his concern.  He has served on hospital- based medical ethics committees. In March 2015 he completed training in Catholic Health Care Ethics through Catholic Distance University under the sponsorship of the Archdiocese of Philadelphia Office for Life and Family.  In September 2016 he was appointed to a board of three deacons to implement the goals of expanding the role of ordained deacons in medical ethics and charged with the education component throughout the Archdiocese of Philadelphia.  He has recently become involved in similar activities through the Respect Life Office of the Diocese of Venice in Florida.