"Providing Help, Creating Hope, Serving All"
For more than 37 years, Catholic Charities, Diocese of Venice, Inc,. has provided food, clothing, shelter and a network of support services to people of all ages, all races and nationalities, and all religious backgrounds. The organization brings substantial relief and support to the most vulnerable populations in Southwest Florida. Every day, Catholic Charities strives to feed the hungry, comfort the brokenhearted, and shelter the homeless as it works to change lives through faith, hope, love, and goodwill.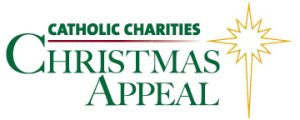 This is accomplished through more than 35 programs in locations throughout the 10-county Diocese. These programs annually support more than 100,000 individuals and families in ways both large and small.
The 20th Annual Catholic Charities Christmas Appeal is happening now through January 2022. A donation strengthens Catholic Charities to provide this much-needed support and be the voice for the voiceless. This is the largest fundraising effort for the organization which operates by the motto: "Providing Help, Creating Hope, Serving All."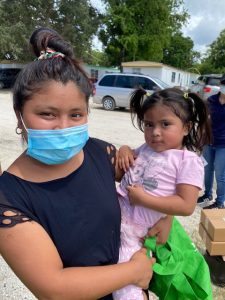 Bishop Frank J. Dewane noted that the support of Catholic Charities by the faithful of Southwest Florida is inspiring and critical to ensure "our brothers and sisters in Christ continue to receive the help and support they need. Please remember that every number represents a child, family or individual who relies on the support of Catholic Charities to get through a crisis. Catholic Charities does a wonderful job in providing programs that not only help in a crisis but assist in improving daily the lives of those they reach."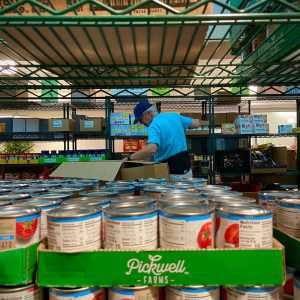 It should come as no surprise that Catholic Charities has been at the forefront of the regional response to the COVID-19 Pandemic. The response has transitioned from crisis management to assist rural families wanting to receive their vaccinations, and helping the needy with the rapidly rising cost of food, clothing and housing.
Catholic Charities Interim CEO Eduardo Gloria said "Catholic Charities has continued to operate its programs to inspire meaningful change one individual at a time. A gift to the 20th Annual Christmas Appeal will offer hope in this season of comfort and joy."
Here are some examples of the programs Catholic Charities has to offer:
Enhanced reading programming for children in DeSoto County;
Counseling for children at the invitation of the Collier and Lee County school systems;
Education and life skills for single mothers to increase self-sufficiency in Sarasota County;
Rapid Re-Housing for homeless persons and families in Lee and Sarasota counties;
Supplemental Nutrition Assistance Program (SNAP) support throughout the Diocese of Venice;
Transitional Housing for homeless families for up to two years in Charlotte County;
Transitional Housing for homeless persons who are HIV/AIDS affected in Sarasota County;
Disaster Recovery support for hurricane-affected homes in Lee, Hendry, and Glades counties;
Elderly support and resources in Lee and Collier counties;
Anti-Human Trafficking across all ten counties in the Diocese of Venice;
Social support services to the working poor which include a soup kitchen, showers, clothing exchange, and food pantry in Immokalee located in Collier County.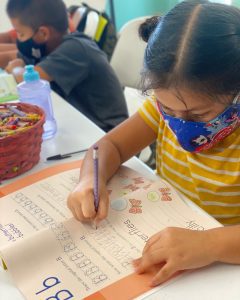 Gloria added that during the Christmas Appeal Campaign, people "have the opportunity to make a significant impact with a direct gift to children and families in need. Your generosity is deeply appreciated. Remember, no matter the amount of your gift, when combined with others, it will make a significant difference for those who turn to Catholic Charities in their time of need."
To donate please mail a contribution to Catholic Charities, Diocese of Venice, Inc., 1000 Pinebrook Road, Venice, FL 34285, or visit www.catholiccharitiesdov.org.