The Ancient Order of Hibernians, a Catholic lay order, has now expanded to Southwest Florida with a new Division.
The Naomh Radraig (St. Patrick) Division 1 Lee County will serve the communities in Lee, Collier, and Charlotte counties. Catholic gentlemen who are Irish by both birth or descent are welcome and encouraged to join at www.aoh.com/join.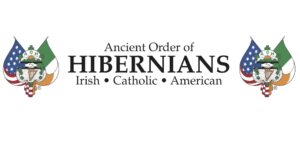 The Ancient Order of Hibernians (AOH) is America's oldest Irish Catholic Fraternal Organization founded concurrently in the coal-mining region of Pennsylvania and New York City in May 1836. The Order can trace its roots back to a series of similar societies that existed in Ireland for more than 300 years.
Hibernians have been at the forefront for issues concerning the Irish such as: immigration reform, veterans assistance, human rights issues, right-to-life, and support of clergy.
The Order sponsors many programs associated with promoting Irish Heritage and serving the local community, such as the Hibernian Hunger Project; Project St. Patrick to promote and support vocations; scholarships; and National History Day and Irish Heritage Month sponsorship.
The many Divisions and club facilities located throughout the U.S. have traditionally welcomed new members to the social atmosphere of the Irish American community. Here, the Irish culture – art, dance, music, and sports are fostered and preserved. The Order has provided a continuing bridge with Ireland for those who are generations removed from their ancestral homeland.
For additional information contact Steve Phillips at naohmpadraig@gmail.com or visit the website at www.aoh.com.