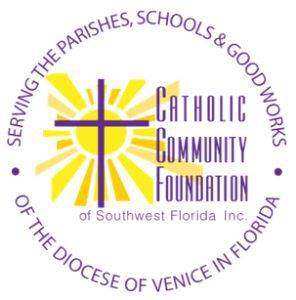 Due to the coronavirus, many Parishes in the Diocese of Venice had to postpone the Life Planning Seminars that were originally scheduled for this past spring.  In response to numerous requests, the Catholic Community Foundation of Southwest Florida Inc. has scheduled three virtual seminars featuring a local Catholic estate attorney, a local Catholic Financial Advisor and Michael Morse, Executive Director of the Foundation.
These free seminars are open to anyone wishing to attend, no matter where they are currently located, whether here in Florida or back up north. All attendees will need to register ahead of time in order to join the meeting.
The following registration links are unique to each seminar:
For more information, please contact Michael Morse at 941-441-1124 or by email at Morse@dioceseofvenice.org.