The Diocese of Venice Office of Family Life is introducing a 30-day St. Joseph Devotional for the month of September as a way to continue to mark the celebration of the Year of Amoris Laetitia Family and ongoing "Year of St. Joseph."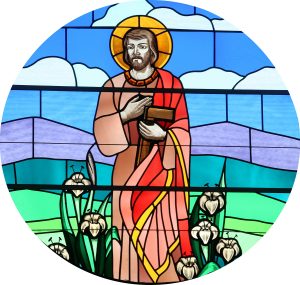 Devotionals are used to encourage spiritual growth, explained Diocesan Family Life Director Carrie Harkey. "By setting aside time each day for prayer and meditation one grows in their relationship with God. A few minutes a day leads to great spiritual gain."
All wishing to participate will receive a daily email throughout the month containing a short reflection and prayer, Harkey added. "By inviting St. Joseph into daily life, partakers will become better acquainted with the person, the call, and the mission of this great Saint."
The Diocese is using "Blessed St. Joseph: A 30-Day Devotional on the Person & Mission of the Chosen Father of Our Lord" by Rick Sarkisian for this outreach.
Because Saint Joseph is Protector of the Universal Church, Bishop Frank J. Dewane consecrated the Diocese of Venice to a "Year of St. Joseph" in the context of the COVID-19 Pandemic beginning March 19, 2020, the Feast Day of St. Joseph.
The Diocese dedication to a "Year of St. Joseph" was extended to continue until Dec. 8, 2021. This was in keeping with Pope Francis creating a Universal "Year of St. Joseph" from Dec. 8, 2020 to Dec. 8, 2021. The announcement of the Holy Father coincided with the 150th anniversary of the Saint's proclamation as Patron of the Universal Church by Pope Pius IX on Dec. 8, 1870 in his decree Quemadmodum Deus.
Pope Francis said he was establishing the year so that "every member of the faithful, following his example, may strengthen their life of faith daily in the complete fulfillment of God's will."
When speaking about the "Year of St. Joseph," Bishop Dewane encouraged, "all to take his life as our model for fulfilling our personal call to holiness. It may be tempting to only think of St. Joseph as a figure in the nativity set. But reflection on this extraordinary Saint and the important role he played as protector and guardian of the Holy Family is needed now more than ever as the family today is surrounded by secular culture's contrary message of selfishness, individualism, and immorality."
St. Joseph is known as the Patron Saint of the Universal Church, a happy death, families, fathers, expectant mothers, explorers, pilgrims, travelers, immigrants, home sellers and buyers, craftsmen, engineers and working people. Many cities and countries are dedicated to him. In the Diocese of Venice several locations are named in honor of St. Joseph, including the following: St. Joseph Parish in Bradenton; St. Joseph Catholic School in Bradenton; St. Joseph the Worker Parish in Moore Haven; San Jose Mission in Fort Myers and Campo San Jose Retreat Center in Lake Placid.
"Through examining the various titles given to St. Joseph and the model of virtues he displays; one is aided to become imitators of him witnessing to the family, Parish, workplace, and the world," Harkey said.
These reflections, found in the 30-Day Devotional, can be used by individuals, as daily family prayer, or in Parish groups. To join this 30-day journey to become better acquainted with the Foster Father of Our Lord register at https://dioceseofvenice.org/a-year-of-st-joseph/. Registering will also place you on the Office of Family Life mailing list to ensure you are made aware of future opportunities focusing on marriage and family.
In addition, the Diocese of Venice has created a quick-reference website for key elements of the ongoing "Year of St. Joseph," including information about the locations named after the Saint, which can all be found at https://dioceseofvenice.org/a-year-of-st-joseph/.
For more information about this devotional and for other questions, please contact Carrie Harkey at harkey@dioceseofvenice.org.