Staff Report – Florida Catholic
12/20/2018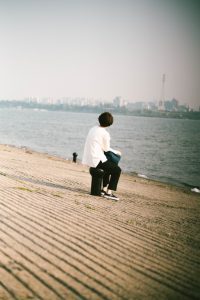 Throughout Scriptures we are reminded to care for widows and widowers who are protected by God. For this reason, the Bishop Frank J. Dewane is celebrating a Mass for all widows and widowers at 3:30 p.m., Sunday, Jan. 20 at Epiphany Cathedral, 310 Sarasota Street, Venice. A dinner will follow in the Parish Hall.
Bishop Dewane said this Mass is an important opportunity to recognize those who have suffered the loss of a spouse but remain strong in their faith.
The concept for the Mass grew out of the annual Mass honoring couples celebrating significant wedding anniversaries. Those Masses, which will be, March 2 at Epiphany Cathedral in Venice and March 16 at St. Leo the Great Parish in Bonita Springs, are extraordinarily popular, however each year there are empty spaces in the pews when a spouse passes away.
"Widows and widowers are not forgotten but are in fact recognized and in particular revered by the Church," Bishop Dewane said. "The Book of Revelation says the Lamb will shepherd and lead those who grieve to the springs of life-giving water and God will wipe away every tear from their eyes. This reminds us that we can persevere…"
The celebration will include a display of photos available for viewing and be part of the Mass for widows and widowers. Should an attendee wish to share a photo for the display, they can either bring the image to the event, email it to ardy@dioceseofvenice.org, or mail it to Diocese of Venice, Attn: Family Life Office, 1000 Pinebrook Road, Venice, Florida  34285.
To register, or for further information about the Widows and Widowers Mass with Bishop Dewane, please visit www.dioceseofvenice.org/calendar.