Bishop Frank J. Dewane will inaugurate the beginning of the Diocesan Phase of the XVI Ordinary General Assembly of the Synod of Bishops, "For a Synodal Church: Communion, Participation, and Mission," with a Mass at 2:30 p.m., Sunday, October 17, at Epiphany Cathedral, 350 Tampa Ave. in Venice.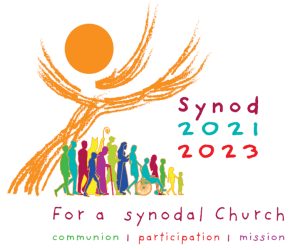 "Approaching the beginning of the Synod, it is my prayer that the Synodal Process both in the Diocese and throughout the Universal Church may be guided by the Holy Spirit and bear abundant fruit," Bishop Dewane said.
While Parishes throughout the Diocese were asked to send delegations to the Mass, all are welcome and encouraged to attend.
This Mass follows the direction of Pope Francis who called upon every Diocese in the world to hold such a Mass as the introduction to the Diocesan Phase of the Synod. By convening this Synod, Pope Francis invites the entire Church to reflect on a theme that is decisive for its life and mission: "It is precisely this path of synodality which God expects of the Church of the third millennium."
During an opening Mass from the Vatican on Oct. 10, 2021, Pope Francis said that Catholics taking part in the synodal path should strive to "become experts in the art of encounter… as in taking time to encounter the Lord and one another… time to devote to prayer and … time to look others in the eye and listen to what they have to say, to build rapport, to be sensitive to the questions of our sisters and brothers, to let ourselves be enriched by the variety of charisms, vocations, and ministries."
As part of the Diocesan Phase there will be a series of listening sessions which will take place in each part of the Diocese in the coming months. The sessions are being planned to allow for the maximum opportunity for the faithful to participate. A complete schedule of the listening sessions will be announced soon.
For more information, please visit www.dioceseofvenice.org.