Urgent! Decline to Sign Petition for Dangerous Pro-Abortion Ballot Initiative!
An extremely grave initiative is underway in Florida that seeks to erase pro-life protections by inserting language into the Florida Constitution banning regulation of abortion. Abortion activists are working to gather petition signatures to place a pro-abortion constitutional amendment, titled Amendment to Limit Government Interference with Abortion, on the November 2024 ballot. This amendment would allow abortion up until birth, including when the baby is capable of feeling pain, and would eliminate laws requiring parental consent and safety protocols for women. Floridians should not sign the petition. Please spread the word to your spheres of influence and continue to pray for the protection of the unborn.
A new series of nine facts has been developed to educate the Faithful on the facts regarding the proposed amendment. To view the series and learn the facts, please view the table below. (Simply select the image you want and click on the individual image to save it to your computer!)
For the facts in Spanish, please click here. (Haga clic AQUÍ para españo)
For a single, two-sided flyer that includes ALL the facts, in both English and Spanish, please click here.
Parish staff: Please include one ad each week in your bulletin, for a period of nine weeks. It is imperative that parishioners are alerted to this extremely grave initiative underway in Florida.
Florida Conference of Catholic Bishops on Decline to Sign (click here)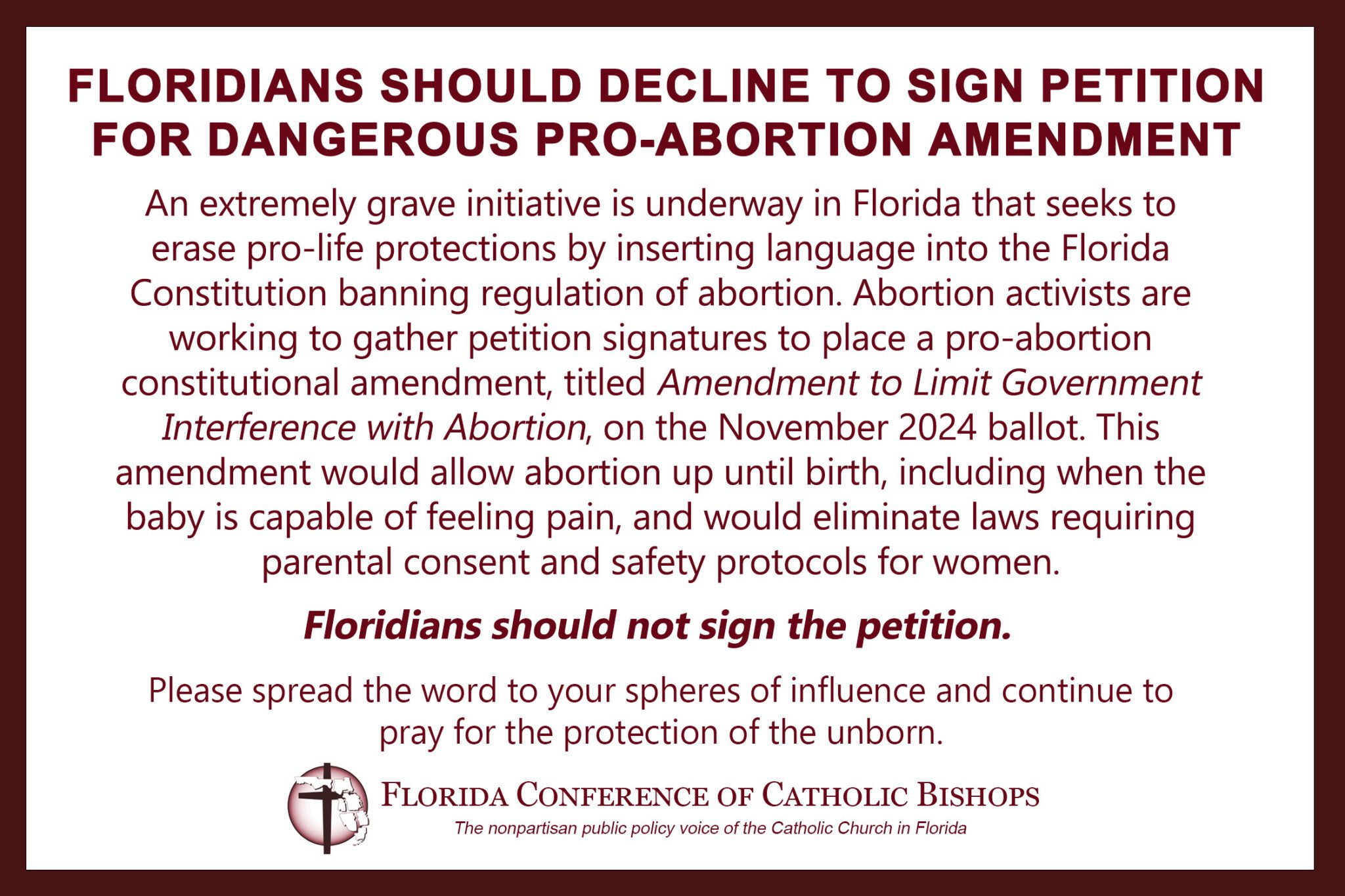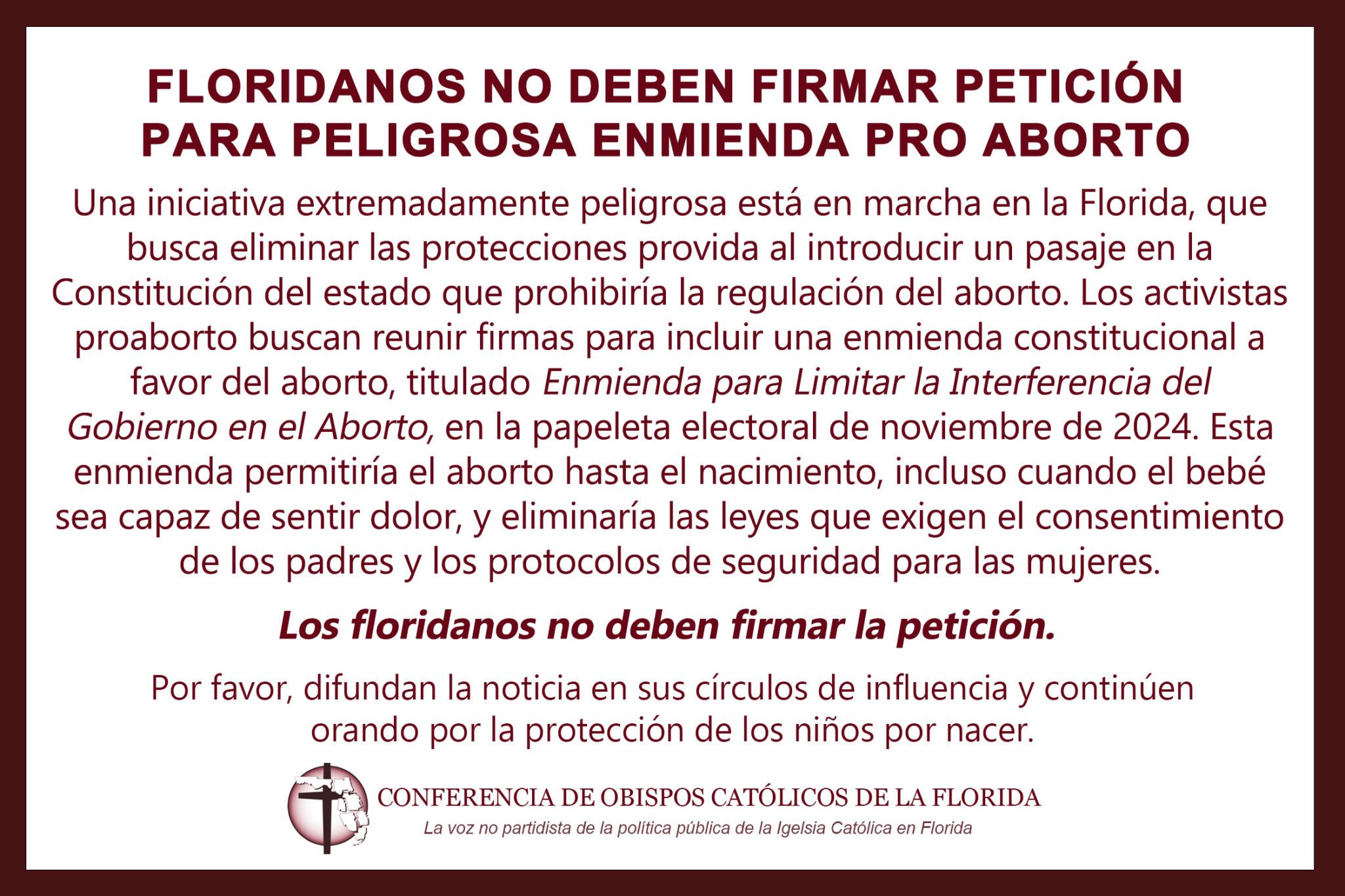 Proposed Constitutional Amendment (click here)
Briefs in Opposition of the Amendment (flcourts.gov) (click here)