Susan Laielli – Special to the Florida Catholic
(Images courtesy of Catholic News Service)
From the latest bomb attacks outside of the Kabul Airport in Afghanistan to the Taliban and ISIS-K takeover of the region there is at least one new family in Southwest Florida who is grateful to be alive, and thankful to Catholic Charities, Diocese of Venice, Inc. for their support.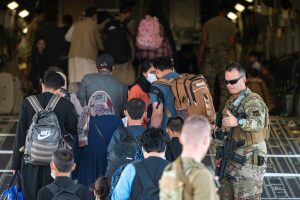 Jamal, (not his real name) is a former Afghanistan resident who worked as a contractor for the U.S. Government helping to rebuild the country's judicial system.  He arrived in the United States two years ago after qualifying for a Special Immigrant Visa (SIV). In June 2021, he was reunited with his wife and four children, after they escaped the southern Asian country just before the crisis started to worsen.
"I am so lucky to be alive because all of the contact information from Afghani residents who worked as contractors for the U.S. has been left behind and is now in the hands of the Taliban," said Jamal, from his newly rented apartment. "They are sure to be killed if they are found."
Since arriving in the United States Jamal has been assisted by Catholic Charities, Diocese of Venice, Inc., after being referred from Gulf Coast Jewish Children's Services, says Anna Solovyanchik, Catholic Charities Refugee Resettlement Case Manager.
"Catholic Charities initially helped with the family's intake orientation, and I also met with them in their home to offer guidance on some of the cultural differences from country to country," said Solovyanchik, who became involved when Jamal's wife and children, ages seven, four, and two-year old twin boys, arrived in the United States in June.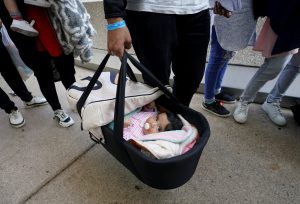 Since then, Solovyanchik says a donor of Catholic Charities has also stepped in to help with food from a local food pantry and from his personal resources, to ensure the family has what they need as they navigate a new life in a country far away from his mother and other siblings who remain in danger. Jamal's brother also worked for the U.S. Government but hasn't been able to leave Afghanistan at this time, and Jamal has not had contact with him.
Jamal speaks English very well and is in the process of attending a university to obtain an advanced degree in construction management. Currently, he is working in a warehouse during the day and attends school in the evening. The couple's seven-year-old son is already enrolled in school, which wasn't easy for him at first due to language barriers, but his parents say it is getting better with each passing day.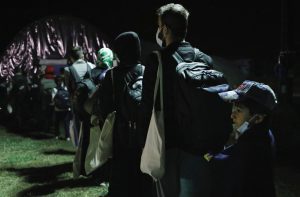 During the Catholic Charities home visit, Solovyanchik assisted with paperwork for referral services for food and other necessary supplies.  She also discovered the family is sleeping on mattresses on the floor, but they are very, very happy to be in America.
"As they begin their new life, the family could use donations of a dinner table and chairs, bedroom sets for the children, and clothing for three boys and one girl," said Solovyanchik, who was also deeply touched that the family insisted she have lunch with them, sharing the very little food they had to eat.
Philomena Pereira, CEO, Catholic Charities, Diocese of Venice, Inc., admits that while many Afghani families are going to larger regions with broader language support and deeper familial ties, Catholic Charities was asked to assist this family.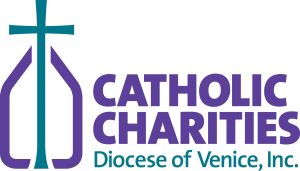 "Catholic Charities welcomes Jamal and his family as we help them transition and settle into their new home; it is a reminder to us of Pope Francis' message that to welcome the stranger, is to welcome Christ," said Pereira.
Jamal says he and his family are forever grateful for the support they are receiving, but he can't help worrying about his brother whose fingerprints are in the various U.S. systems now in Taliban control.
"They will not stop until they (Taliban) track all these people down – it's very sad," said Jamal.
If you are interested assisting Jamal's family or learning more about Catholic Charities, Diocese of Venice, Inc., please call 941-488-5581 or visit https://catholiccharitiesdov.org/.