The newly establish "Sunday of the Word of God" was an opportunity for Bishop Frank J. Dewane to reflect upon the importance of Scripture in the life of all faithful.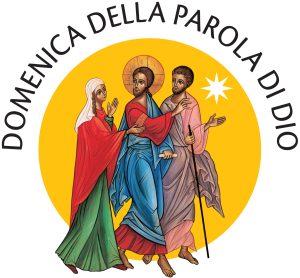 Speaking during a Mass at St. Agnes Parish in Naples on Jan. 26, Bishop Dewane noted that Pope Francis designated this Third Sunday of Ordinary Time to refocus the faithful on the Bible. The Bishop stressed that this designation is not a onetime happening, but instead is the beginning of what the Holy Father prays will be a renewed appreciation and understanding of Sacred Scriptures by all Catholics.
"Don't see it as a burden, but as an opportunity to come to better know and understand the life of Jesus Christ, because when you do, you must be changed," the Bishop added.
St. Jerome translated the Bible, back in his day, into Latin, making it more widely accessible, said that "ignorance of Scripture, is ignorance of Christ," something Pope Francis stressed when designating the "Sunday of the Word of God."
The Scripture we have is inspired by the Holy Spirit, Pope Francis explained. For this reason, the faithful must not just learn the words but the context and the significance and tradition of Scripture. The mere ability to quote the Bible does not guarantee the capacity to understand sacred Scripture.
Pope Francis said that Scripture cannot be interpreted or understood outside of that tradition which began in the early days the Church at the time of Christ.
For this reason, when one reads a passage of Scripture, "let the Holy Spirit unfold it within your mind, where you have an intellect; more profoundly within your heart where you worship the Lord and love God," Bishop Dewane added. "Allow the Holy Spirit to help you to understand the meaning of Scripture in your own life, in the lives of those around you and beyond."
"One cannot just read Scripture like a book," Bishop Dewane stressed. "It is not just any book – it is the Living Word – it is the life of Our Messiah, Our Savior Jesus Christ. It is through Scripture that one can point to the origins of the Sacraments. It is all there to rediscover."
As part of "Sunday of the Word of God," Bishop Dewane gave a general blessing of Bibles which the faithful were asked by the Holy Father to bring to Mass. The Bibles were then to be "enthroned" in a place of prominence in their home, in order to emphasize the honor and sacred nature of the texts.
Bishop Dewane encouraged everyone to read Bible passages each day, and that there are no excuses in not doing so because with the availability of applications of smartphones, the Bible is just a few clicks away.