Even in the midst of COVID-19 restrictions, it is important to provide the Faithful of the Diocese of Venice with important information and resources to help plan for both today and tomorrow. As a result, the Catholic Community Foundation of Southwest Florida has partnered with many of the Parishes throughout the Diocese of Venice to host private, one-hour education sessions. These gatherings will provide participants with the knowledge they need to make critical health, legal and financial decisions for themselves and/or a loved one.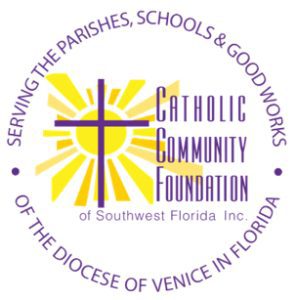 Attendees will obtain information on a wide range of topics, including the following: avoiding guardianship; wills versus trusts; probate; durable power of attorney; beneficiary designations; healthcare surrogates; advanced directives and financial planning
Referrals to Catholic attorneys and financial advisors will be available for those interested who attend the meeting.
Upcoming event dates are:
28, 2020, St. Joseph Parish, 2704 33rd Ave. W., Bradenton;
3, 2020, St. Catherine Parish, 882 Bay St., Sebring;
6, 2020, St. Columbkille Parish, 12171 Iona Road, Fort Myers;
11, 2020, St. Paul Parish, 1208 E. Oak St.
Appointment reservations will be taken on a first-come, first-served basis. We understand that these are uncertain times, and if you would like to attend a separate virtual meeting you can schedule an appointment today by calling 941-486-4722 or email at ccf@dioceseofvenice.org.