Bishop Frank J. Dewane bestowed the Sacrament of Confirmation on a group of more than 90 young men and women on Oct. 17, 2020 at the Pioneer Park Pavilion in Zolfo Springs.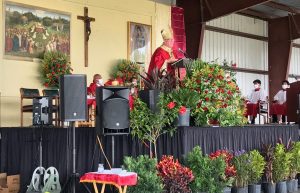 The youth were from St. Michael Parish in Wauchula, San Alfonso Mission in Zolfo Springs and Holy Child Mission in Bowling Green.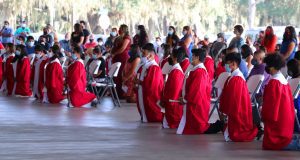 The alternate location was used to ensure that not only the youth and their sponsors could attend, but also family members. The facility is also used for the annual celebration of Our Lady of a Guadalupe.