The Catholic Community Foundation of Southwest Florida Inc. has awarded four outstanding Diocese of Venice Catholic high school graduates with the 2020 Frank & Florence Coseglia Scholarship. The winners were recognized for their academic standing, service to their Parish and school, as well as an essay on what their Catholic Education has meant to them.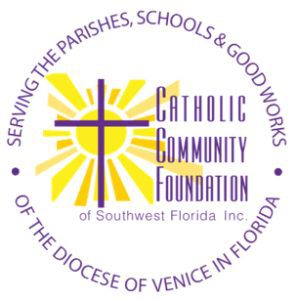 The scholarship recipients are Mary Castillo of Bishop Verot Catholic High School in Fort Myers; Faith Giovine of Donahue Catholic Academy of Ave Maria; Grant Wojcik of St. John Neumann Catholic High School in Naples; and Anna Kollmeyer of Cardinal Mooney Catholic High School in Sarasota.
The Catholic Community Foundation Coseglia Scholarship was established in 2012 to fulfill the dreams of Frank and Florence Coseglia. The Coseglias wanted to provide financial support to deserving Catholic high school graduates pursuing degrees at accredited colleges or universities, and they wanted that financial support to last far beyond their lifetimes. For these reasons, the Coseglias chose to create a Catholic Legacy by establishing an endowed scholarship fund with the Catholic Community Foundation of Southwest Florida.
The winners were nominated by their high schools and approved by the Catholic Community Foundation Board of Directors. Each will receive a one-time scholarship of $1,117 toward the cost of their college/university studies. This is the ninth year the Catholic Community Foundation Coseglia Scholarship has been awarded.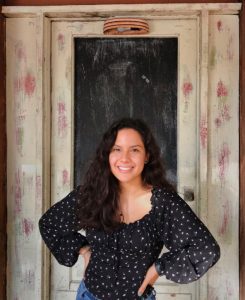 Castillo was accepted to St. Mary's College in Notre Dame, Indiana, where she will be pursuing a degree in nursing with a minor in Spanish. Through her voluntary work in missions while in high school she is dedicated to helping those in need in third world countries. She credits Bishop Verot with providing her an "amazing education."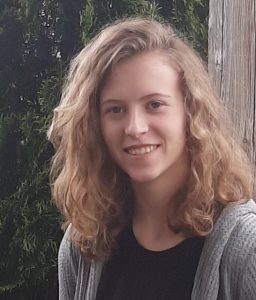 Giovine will be going to Ave Maria University to follow her passion for nursing and the sciences. "This scholarship will help me to achieve that goal."
Wojcik was accepted to Florida State University to obtain degrees in finance and pre-law, with plans to go to law school to become a wills and trust attorney. Grant has a passion to help and protect those who need it, something he credits to the Salesian Sisters of St. John Bosco who run St. John Neumann. "They helped me to build a connection with my whole community."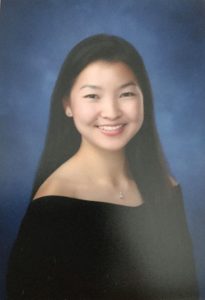 Kollmeyer was born in China and adopted by a family in the United States.  She will be attending the University of Nebraska-Omaha where she will be living in the St. John Paul II Newman Center. In high school she worked with the Miracle Aid Club and will seek a degree in helping children with special needs.
The Coseglia Scholars were recognized during a May 20, 2020, virtual awards presentation. Bishop Frank J. Dewane joined Catholic Community Foundation Executive Director Michael Morse and Diocese Chancellor Dr. Volodymyr Smeyrk on a Zoom conference call from the Catholic Center.
Bishop Dewane said he was impressed by each scholar's achievements in their respective Catholic high schools and expected great things from them going forward.
Morse said the Coseglia Scholarship is a wonderful example of how one family chose to support the good works of the Catholic Church by investing in the education of our youth.
Those interested in learning how to set up an annual scholarship in their name, or the name of a loved one, should contact the Catholic Community Foundation at 941-441-1124, by email at Morse@dioceseofvenice.org.  You can also visit the Foundation website at www.CCFDioceseofvenice.org.