Staff Report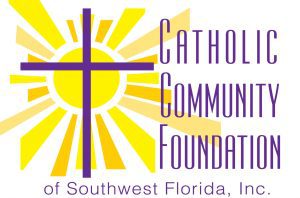 The Catholic Community Foundation of Southwest Florida awarded four outstanding Diocese of Venice Catholic High School graduates with the 2018 Frank & Florence Coseglia Scholarship. The winners were recognized for their academic standing, service to their Parish and school, as well as an essay on what their Catholic Education has meant to them.
The scholarship recipients are Ombretta Lubin of Bishop Verot Catholic High School in Fort Myers; Emma Milbert of St. John Neumann Catholic High School in Naples; Lucas Ritcher of Cardinal Mooney Catholic High School in Sarasota; and Clare Williams of Donahue Academy in Ave Maria.
The Catholic Community Foundation Coseglia Scholarship was established in 2012 to fulfill the dreams of Frank and Florence Coseglia. The Coseglias wanted to provide financial support to deserving Catholic High School graduates pursuing degrees at accredited colleges or universities, and they wanted that financial support to last far beyond their lifetimes. For these reasons, the Coseglias chose to create a Catholic Legacy by establishing an endowed scholarship fund with the Catholic Community Foundation of Southwest Florida.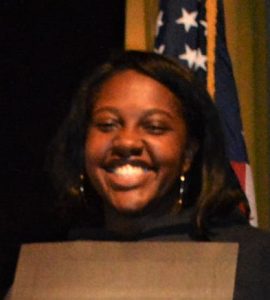 The three winners were nominated by their high schools and approved by the Catholic Community Foundation Board of Directors. Each will receive a one-time scholarship of $1,111 toward the cost of their college/university studies. This is the seventh year the Catholic Community Foundation Coseglia Scholarship has been awarded to outstanding Diocese of Venice Catholic High School graduates.
Lubin wrote in her essay that through the Catholic Church and the education fortunately given to her, she became a better person. "I am the first in my family to attend college and I am determined to succeed," she added. "With this scholarship money, I'll be able to further my studies at Florida International University."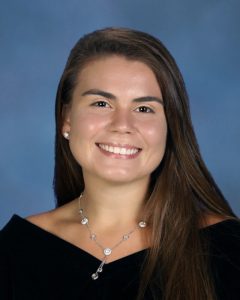 Planning to become an elementary teacher Milbert wrote: "This is where my passion starts, with the education of children, and I wouldn't have been able to recognize this if it weren't for my Catholic Education."
Crediting her Catholic Education for mentally and spiritually preparing her to go out and start making a difference, Milbert added that "it's truly amazing how such young people right now, in a couple of years, can change the world, but what's sad is one out of every four children are illiterate."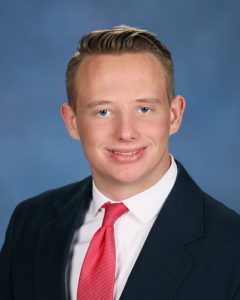 With plans to study political science and pre-law, Richter wrote: "The Coseglia Scholarship will enable me to give back to my community more often without having to worry about paying for tuition. I finally learned the lesson a Catholic Education has taught me: the community is much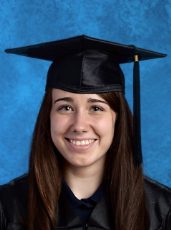 more than giving back, it's changing the world around us for the better."
Williams will work toward a degree in either mathematics or business, and explained how Catholic Education shaped her goals for the future and given her life purpose. "Only by understanding what my education has meant to me can I begin to appreciate who I am as an individual."
Catholic Community Foundation Executive Director Michael Morse noted that the Coseglia Scholarship is a wonderful example of how one family chose to support the good works of the Catholic Church in the Diocese of Venice by investing in the education of our youth.  "By creating an endowment with the Foundation, the Coseglias have guaranteed the availability of scholarship funds for generations to come," Morse said.
Those interested in learning how to set up an annual scholarship in their name, or the name of a loved one, should contact the Catholic Community Foundation at 941-441-1124.