The Diocese of Venice Office of Family Life will be hosting a free virtual session of the Creighton FertilityCare program during the National Natural Family Planning (NFP) Week being held from July 25 to 31, 2021.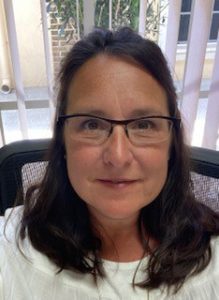 Diocesan Family Life Coordinator Carrie Harkey recently took part in an intensive training course on the Creighton FertilityCare program which will be a key resource for families who are interested in Natural Family Planning.
The virtual sessions will provide an opportunity to spread the word about Catholic teaching on marriage and conjugal love. The Diocese of Venice virtual sessions are being held at 7 p.m., on July 26 and July 27.
Creighton FertilityCare assists a woman to identify biomarkers of the naturally occurring phases of fertility and infertility. These markers allow one to monitor and maintain reproductive and gynecological health.  The system is scientifically sound, accurate, precise, and effective. It can be used to achieve or avoid pregnancy or in the further evaluation of infertility, repetitive miscarriage, abnormal bleeding, recurrent ovarian cysts, pelvic pain, premenstrual syndrome, etc. It does all this in a way which cooperates with fertility, respects the dignity of the woman and the integrity of marriage.  As a bonus, it helps married couples discover the 'inner soul" of their human sexuality.
For couples with normal fertility, 98 percent are able to achieve pregnancy within 6 months. Creighton FertiltyCare has been shown to help 40 percent of couples struggling with infertility to achieve a pregnancy within a year and when coupled with NaProTechnology the success rate is up to 80 percent. For couples who prayerfully discern they need to avoid pregnancy the system has a 99.5 percent method use effectiveness rate and a 96.8 percent typical use effectiveness rate. Compare this with typical hormonal contraceptives which have a 92 percent success rate.
Any Parish or individual that is interested in learning more can contact Carrie Harkey at harkey@dioceseofvenice.org, or to register for the fertility awareness class visit
https://dioceseofvenice.regfox.com/fertility-awareness-introduction-session.