The Diocese of Venice Department of Education has announced Suzie O'Grady as principal of Bishop Verot Catholic High School in Fort Myers by Bishop Frank J. Dewane effective April 21, 2021.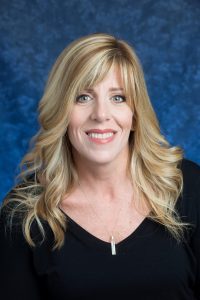 O'Grady, who was serving as the interim principal, has a well-established and highly respected reputation as an exemplary educator and successful administrator.
"The promotion of Mrs. O' Grady to principal of Bishop Verot Catholic High School is well-deserved," said Bishop Dewane.  "Her dedication and commitment to a Christ-centered Catholic education, and to the students at the school demonstrate the qualities needed in today's world."
The distinguished career of O'Grady includes 25 years of experience at Bishop Verot having taught English, World History, and AP European History.  She served as dean for three years and assistant principal for six years.
"Bishop Verot Catholic High School is fortunate to have a leader of the caliber of Suzie O'Grady as its principal. Suzie brings exceptional leadership, exemplary educational experience and strong Catholic values and vision to this important work of the Diocese," said Rev. John Belmonte, S.J., Superintendent of Catholic Education for the Diocese of Venice.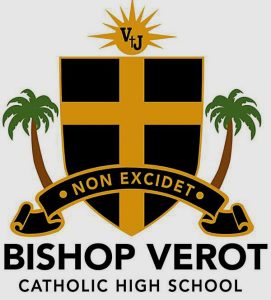 O'Grady holds a B.A. in English, a master's in public administration and an educational specialist degree in Educational Leadership. During her tenure, Bishop Verot received recognition as an Apple distinguished school, and O'Grady has also led her team through a rigorous accreditation process conducted by the Florida Catholic Conference this year.
"Bishop Verot has a proud tradition and continues to provide the highest quality Catholic education. I am grateful to Bishop Dewane for this honor and look forward to continuing to serve the Bishop Verot family that I have grown to love and respect," O'Grady said.
The school was founded in 1962 and has served as a premier Catholic high school in Fort Myers for over five decades. Bishop Verot builds relationships centered on faith, learning, and leadership devoted to educating the whole person, utilizing innovative technologies, empowering students through collaborative experiences, and cultivating a spirit of service while grounded in our relationship with Jesus Christ.