"A Seminarian Story" fifth installment available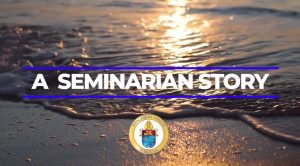 The Diocese of Venice in Florida Office of Vocations launched a video series titled, "A Seminarian Story," to celebrate the 16 Seminarians currently in formation. The first four videos have been released and more will follow approximately every few weeks. The most recent video is about Seminarian Christian Chami who is doing formation at Pontifical North American College in Rome. Developed with the assistance of the Diocese Communications Department, the goal of the series is to inspire others to follow in the path to the priesthood or religious life, as well as encourage the faithful to continue to support the seminarians as they continue their formation process at different seminaries. "A Seminarian Story" featuring Christian Chami can be found at https://vimeo.com/443069438.
Sarasota Prayer Walk for Life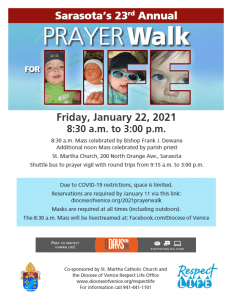 The 23rd annual Sarasota Prayer Walk for Life will be held on Jan. 22, 2021. The day begins with the 8:30 a.m. Mass celebrated by Bishop Frank J. Dewane at St. Martha Parish, 200 N. Orange Ave. A shuttle bus will run after Mass until 3 p.m. to Planned Parenthood, 736 Central Avenue, where participants will circle the block in prayer for an end to abortion. An additional Parish Mass is available at noon. Due to COVID-19 restrictions, space is limited and advanced registration is required by Jan. 11, 2021, at www.dioceseofvenice.org/2021prayerwalk. The 8:30 a.m. Mass will be livestreamed as part of the national 9DaysforLife.com campaign at facebook.com/DioceseofVenice. Masks will be required. Questions? Contact Jeanne Berdeaux at Berdeaux@dioceseofvenice.org or 941-374-1068.
Time to Take Holiness Seriously with virtual class
Enjoyed the Catholic Mysticism series and want to go deeper? Or did you miss the opportunity to join us with our first series? You are welcome to join a 10-week Catholic book study on Catholic Spirituality using the book "Knowing the Love of God" by Father Reginald Garrigou-Lagrange. Learn from this true spiritual master with a group of your peers and see how you can actually become a Saint and grow in your spiritual life (no matter the circumstances!). The sessions will be held virtually 10 a.m. each Tuesday beginning Jan. 12, 2021, and concluding March 16, 2021. Please contact Joshua Mazrin for more details at mazrin@dioceseofvenice.org.
Catholic Charities Ball Feb. 13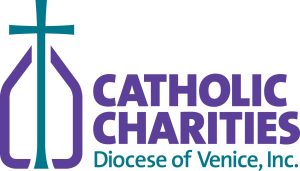 Please join us Feb. 13, 2021, for an elegant evening at one of Sarasota's beautiful Jewels on the Bay, Marie Selby Botanical Gardens. Bring your valentine to an elegant evening featuring exquisite cuisine and wine pairing event by Michael's on East. The beautiful and unique setting of Marie Selby Botanical Gardens reminds us that, despite this pandemic, we are surrounded by God's majesty and Mother Nature's glory. The event begins at 6 p.m. with cocktails. Tickets are $350 with a limit of 150 guests. For more information call 941-909-7817 or email hilles.hughes@catholiccharitiesdov.org.
Our Mother's House Child's Play Virtual Event
Our Mother's House is hosting a Virtual Fundraiser to support the mothers and babies we serve. Join us for a night of interactive fun in support of Our Mother's House with wine, auction, and more at 7 p.m., Feb. 25, 2021. For information about the event, contact Lisa Ventura (941) 485-6264, email Lisa.Ventura@CatholicCharitiesDov.Org or visit https://ccdov.ejoinme.org/MyEvents/OurMothersHouse2021VirtualGala/tabid/1147646/Default.aspx.
Registration open for January Faith & Wine Lee County Virtual Event
Faith & Wine of Lee County will hold its next Virtual Zoom Event at 7 p.m., Jan. 21, 2021. The guest speaker is Kitty Cleveland on the topic "Beloved: Finding My Identity in Christ." Registration is now open for this free event at faithandwineleecounty.com.
Virtual Catholic Days at the Capitol
Through the use of technology, Catholics will continue to bring their values and voices to Tallahassee to promote and protect human life and dignity. Register now to participate in the Feb. 2-3, 2021, virtual event to include a legislative briefing on key bills, a rosary with the Florida Bishops, an award presentation to a legislator, meetings with legislators and the Red Mass of the Holy Spirit.  Join us for all or any part of the event!  For details see flaccb.org/cdac or contact Jeanne Berdeaux at Berdeaux@dioceseofvenice.org or 941-374-1068.
Anniversary Masses
All couples celebrating 25, 30, 35, 40, 45, 50, or more than 50 years of marriage are invited by Bishop Frank J. Dewane to an Anniversary Mass in their honor to be celebrated in two locations. This year, considering the ongoing COVID-19 Pandemic, each location will have two Masses to allow for appropriate social distancing. The Masses are 10:00 a.m. and noon on Feb. 6, 2021, Epiphany Cathedral, 350 Tampa Ave. W., and 10:00 a.m. and noon, March 6, 2021, St. Leo the Great Parish, 28290 Beaumont Road, Bonita Springs. All registration is being handled through your local Parish. Please reserve seats at least one week before the Mass you wish to attend.
Save the Date for Men's and Women's Conferences
Mark your calendars for the 2021 Men's and Women's Conferences which will be held at Bishop Verot Catholic High School in Fort Myers. The Men's Conference will be 9:00 a.m. until 3:00 p.m. Saturday, February 20, and the Women's Conference will be held 9:00 a.m. until 3:00 p.m. Saturday, March 13. Stay tuned for registration details! Please contact the Office of Evangelization with any questions at evangelization@dioceseofvenice.org or 941-484-9543.
Safe Haven Sunday
Pornography is one of the leading causes of addictions, abuse, adultery, divorce, and even human trafficking: it is, in short, a pervasive evil inflicting grave wounds on our families. Pornography creates unsafe environments for children and confuses others about attitudes towards sex and marriage. It is a moral issue. For this reason, March 7, 2021, has been designated as Safe Haven Sunday in the Diocese of Venice. This day for awareness will give an opportunity to address the harmfulness of pornography in marriages, families, and culture, while providing helpful resources for all. Detailed information about the implementation of this program will be shared in the coming weeks through your Parishes. If you have any questions, please contact Carrie Harkey, Diocesan Coordinator of Family Life at harkey@dioceseofvenice.org.