Students learn about growing a garden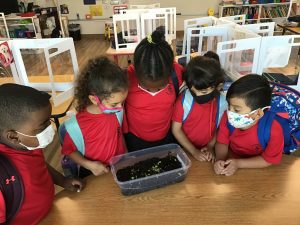 How does your garden grow!? Students in grades K-4 at St. Elizabeth Seton Catholic School in Naples are participating in the Jr. Master Gardener 4-H program through the University of Florida. As part of the Science curriculum, these virtual classes teach students about plants and gardening and provide hands-on experiences to help expand our STREAM (science, technology, religion, engineering, arts, mathematics) Program.
Pregnancy Clinic celebrates 500th ultrasound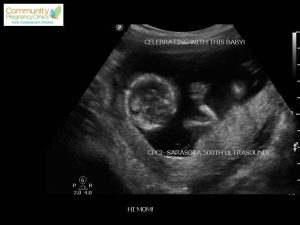 Community Pregnancy Clinics, Inc. (CPCI), which has Pro-Life facilities in Naples, Fort Myers, Sarasota and Gainesville, announced that the Sarasota office performed its 500th ultrasound on Oct. 8, 2020. The clinic, which opened in 2017, has established its presence as a trusted provider of life-affirming pregnancy and reproductive healthcare in the community. The ultrasound in Sarasota revealed a 14-week-old baby waving hello. CPCI thanks the Knights of Columbus for their generosity in providing Sarasota's ultrasound machine. This gift has revealed the beating hearts of over 500 babies to their parents. To congratulate the CPCI Sarasota team or to learn more about the good work of CPCI, you can send an email to sarasota@communitypregnancyclinic.com.
40 Hour Adoration
Christ the King Parish, 1900 Meadowood St., Sarasota, is hosting a 40-hour Adoration beginning at 1 p.m., Oct. 25, and ending with a Procession at 6 a.m., Tuesday, Oct. 27. All are invited to join at any time during these 40 hours of silent Eucharistic Adoration. The devotion is intended as reparation to our Dear Savior for the outrages committed against Him in the Most Blessed Sacrament, and for the sins of our nation which cry to heaven for vengeance. For more information, please call 941-924-2777 or email office@christthekingsarasota.org.
Outdoor concert to honor veterans
St. Agnes Parish, 7775 Vanderbilt Beach Road, Naples, welcomes all to their annual Veterans Day Concert to be held outdoors on the Parish grounds at 6 p.m., Nov. 18, 2020. Tickets are $30 and seating is limited and will be socially distanced. You also have the option to view the concert online for $15. All proceeds benefit the Parish Catholic Faith Appeal. For tickets, please call 321-209-1381 or 239-677-5347.
Year of Saint Joseph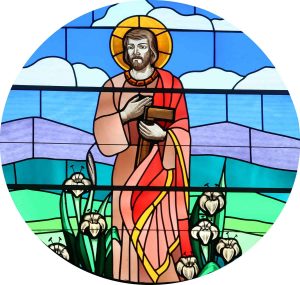 On the Solemnity of St. Joseph, March 19, Bishop Frank J. Dewane, in the context of the Coronavirus, consecrated the Diocese of Venice to the care and protection of St. Joseph. The Bishop announced a "Year of St. Joseph" beginning March 19, 2020 through March 19, 2021. St. Joseph, often referred to as the Protector, can be our protector during this time of the pandemic. To pray a Novena to St. Joseph please visit the Year of St. Joseph webpage at https://dioceseofvenice.org/a-year-of-st-joseph/.
Prayers and Resources briefs
Parish donations
During this challenging time in the life and mission of the Diocese of Venice, our Parishes face increased risk of financial shortfalls due to the COVID-19 Pandemic and its effects on everyday life. Parishes depend on weekly financial gifts to continue their ministries, especially in this critical time of crisis. The Diocese of Venice is providing an online platform and encourages the Faithful to support their Parish. Please visit https://dioceseofvenice.org/ways-to-give/parish-donations-online/ to donate to your Parish. The Faithful may also contribute through usual channels (e.g., envelopes, and through the Parish online giving option). Together we will navigate through this crisis, provide assistance to those in need, and secure the road ahead for the Parishes within the Diocese of Venice.
Dispensation
As Bishop Frank J. Dewane continues to listen to public health data and hear from Priests and Parishioners about the experiences at Diocesan Parishes, the dispensation given to attend Sunday Mass has been extended through Nov. 27, 2020, and depending on conditions, perhaps longer. At the same time, Bishop Dewane invites the Catholic Faithful who are able, to return to their Parish for the celebration of the Holy Eucharist. Please check the Diocese of Venice website for any updates.
Livestreaming
The Diocese of Venice will continue livestreaming the Mass through the Diocese website (www.dioceseofvenice.org) and Facebook pages from the Catholic Center in Venice at 9:15 a.m. daily as the dispensation to attend Mass remains.
Sunday Televised Mass
The Televised Mass for the Homebound is available throughout the Diocese each Sunday. In northern parts of the Diocese (Manatee, Highlands, Hardee, Sarasota, DeSoto and Charlotte counties) the Mass airs on television at 9:30 a.m. on the CW Network. In the southern portions of the Diocese (Collier, Lee, Glades, Hendry, Charlotte counties) the Mass airs at 10:30 a.m., on WFTX-TV (FOX-4). This same Mass can be found on the Diocese of Venice website at any time during the week, www.dioceseofvenice.org/tvmass. Please check local listings for channel information.
Online Resources
A special coronavirus webpage is located on the Diocese of Venice website at www.dioceseofvenice.org. Resources include links to the Mass, the prayer for an Act of the Spiritual Communion, videos of the Stations of the Cross, Divine Mercy Chaplet and Pray the Rosary. The U.S. Conference of Catholic Bishops website, www.usccb.org, also posts the daily Mass readings.
Act of Spiritual Communion
It has long been a Catholic understanding that when circumstances prevent one from receiving Holy Communion, it is possible to make an Act of Spiritual Communion which is a source of grace. Spiritual Communion means uniting one's self in prayer with Christ's sacrifice and worshiping Him in His Body and Blood.
The most common reason for making an Act of Spiritual Communion is when a person cannot attend Mass, as is the case during the ongoing coronavirus pandemic. Acts of Spiritual Communion increase our desire to receive sacramental Communion and help us avoid the sins that would make us unable to receive Holy Communion worthily.
For all who will not be able to receive the Holy Eucharist in person, consider this special prayer, an Act of Spiritual Communion:
My Jesus,
I believe that You
are present in the Most Holy Sacrament.
I love You above all things,
and I desire to receive You into my soul.
Since I cannot at this moment receive You sacramentally,
come at least spiritually into my heart.
I embrace You as if You were already there
and unite myself wholly to You.
Never permit me to be separated from You.
Amen.