The Diocese of Venice in Florida Office of Vocations has launched a new video series titled, "A Seminarian Story," to celebrate the 16 Seminarians currently in formation.
The first two videos have been released and more will follow approximately every two weeks. Developed with the assistance of the Diocese Communications Department, the goal of the series is to inspire others to follow in the path to the priesthood or religious life, as well as encourage the faithful to continue to support the seminarians as they continue their formation process at different seminaries.
The videos provide a glimpse into the life of the seminarians as they share their personal experiences which led them to choose a vocation to the priesthood.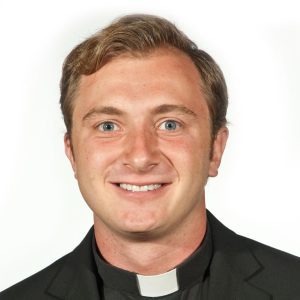 The Diocesan seminarians are a diverse group with varied backgrounds and paths they have taken on their spiritual journey of discovery, so each video offers new insight and perspective.
The video posted the week of Nov. 9, 2020 featured Transitional Deacon Alexander Pince. Originally from Vermont and inspired by his devoutly Catholic family, this young man attended Ave Maria University before he reached a crossroads in his life. With the idea of becoming a priest in the back of his mind, Pince wavered for a time before deciding that the call from the Lord was directing him to enter a seminary.
Currently studying at The North American College in Rome, Pince was ordained a Transitional Deacon by Bishop Frank J. Dewane on Aug. 29, 2020 at Epiphany Cathedral in Venice. As his spiritual formation continues, he is hopeful that he will be ordained to the priesthood in 2021.
"A Seminarian Story" featuring Alexander Pince can be found at https://vimeo.com/454535788.