It is the dream of many high school students to one day graduate and go off to the college or university of their choice to pursue their dreams in whatever career path they choose.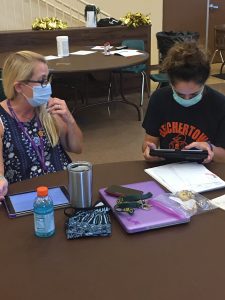 With competition fierce for entrance into colleges and universities, having an edge is a priority. Fortunately for the students at St. John Neumann Catholic High School in Naples, their edge comes from a group of dedicated advisors who help them through every step of the complicated process.
These advisors, who are teachers at Neumann and work closely and are coordinated through the Guidance Office, are a key factor why every graduate of Neumann who has had a desire to seek higher education has been able to do so in the past 10 years. In fact, Neumann graduates regularly go on to some of the best colleges and universities in the county. In addition, the Class of 2020 was offered more than $11.5 million in scholarships.
Because of this, students and parents rave about the college advisory process and often cite it as an factor for choosing St. John Neumann Catholic High School.
The rigorous college prep curriculum at Neumann creates a framework that guides students on a path to achieve their goals for college acceptances. Course offerings, college advisory program and a service-minded culture ensure students are well prepared for success at the next level of their education.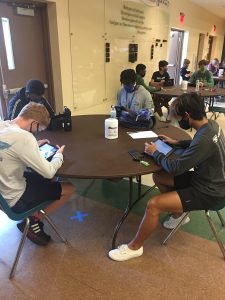 All students meet quarterly with their assigned advisors in an interview style setting to discuss current progress and set upcoming goals directed toward college application readiness. Students are on a first name basis with the guidance counselor and advisors, who all actively support both the student and parents through the college application and financial aid submission processes.
The intensive support from the advisors begins with freshman orientation and goes through graduation, explained Laura Roszkowski, Neumann Director of Guidance and Counseling. These regular meetings occur as an effort to review academic progress, discover strengths and interests, and to match those qualities to desired college majors and career paths.
Having this one-on-one time with students during the 2020-2021 Academic Year has been crucial as normal college planning and expectations have been altered to match the changing world amid the ongoing COVID-19 Pandemic.
"Because Neumann is a family, and the goal is for all students to feel cared for, the advisors are providing a steadying influence during this challenging process," Roszkowski said. "These meetings provide a time for students to form a connection on campus. As the world is filled with many uncertainties, the students are reassured that the entire Neumann community is there for them."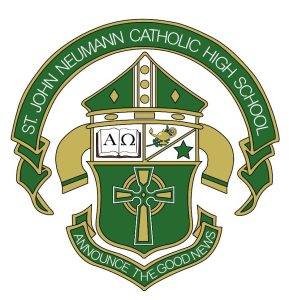 In the pre-Pandemic-world, the support for college-bound students included a College Fair, visits to the school by college recruiters, organized trips by students and advisors to Florida colleges and universities, and much more.
COVID restrictions meant students logged into electronic college fairs to ask their questions from the comfort of their homes. Students – both on campus and remote learners – have video-chatted with college representatives responsible for reading their application, Roszkowski said. In this way, students can ask specific questions, get clarification on the application process, and hear directly from the source for how they should handle the dreaded application essays.
The advisory process at Neumann jumps into high gear during the senior year when support is necessary for students to juggle the demands of applications, in addition to sports, clubs, volunteering, work, and their academic commitments.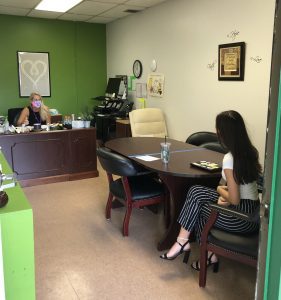 Unlike when applications were done through the regular mail, the process is much more complicated in 2021 as some college and universities require students to fill out forms on up to seven different websites just to complete an application for one school.
"This is a huge amount of stress for each student and Neumann has created an environment that allows advisors to take time during the school day to alleviate some of that stress," Roszkowski said. "The four years of support culminates with acceptances, scholarship offers, and students feeling prepared for wherever life takes them after Neumann."
To learn more about St. John Neumann Catholic High School, please visit www.sjnceltics.org.