Religious Educators Prepare for Catechetical Day
By John Carkeet, Special to the Florida Catholic
After 18 months of prayer, patience and preparation, hundreds of religious educators across the Diocese of Venice are poised to participate in its Catechetical Day Conference Sept. 25, 2021, from 9 a.m. to 3:30 p.m. at Bishop Verot Catholic High School in Fort Myers.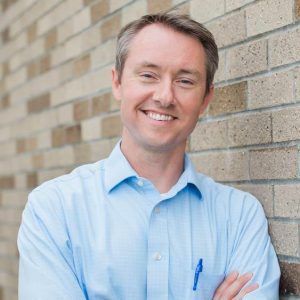 Hosted by the Diocese of Venice Department of Education, the Conference will feature nine workshops and four keynote addresses led by renowned national speakers presenting a variety of topics rooted in the theme, "Encountering Christ in the Classroom."
"Catechetical Day is an opportunity for religious educators to learn how to increase their skills in sharing the Word of God with their students in the classroom," said Anne Chrzan, Diocesan Director of Religious Education. "We broadly define the 'classroom' to include homes, parks, playgrounds, churches, and other public gatherings to show that catechists can teach and inspire students to love Jesus, emulate his teachings and embrace their Catholic faith in all dimensions of their lives.
This Conference will allow catechists to come together in smaller groups and learn new material in English or Spanish. Religious education publishers will also showcase innovative resources to help catechists enhance their students' learning environment.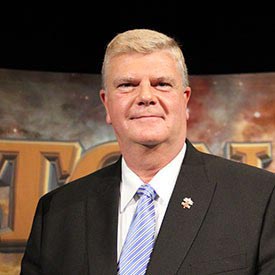 The day begins with Jesus at the forefront as Bishop Frank J. Dewane will celebrate the liturgy at St. Cecilia Catholic Church. Attendees will then take a short walk or ride to neighboring Bishop Verot Catholic High School, where they will attend workshops, explore the exhibits, and partake in fellowship over a catered luncheon.
Catechetical Day presents the perfect opportunity to help the catechists within the Diocese of Venice learn new and exciting ways to engage young people with a curriculum centered on the teachings of the Catholic Church. By the end of the Conference, Catechists will be better equipped to share how they encountered Jesus in their lives and help students recognize where He is and can be in their lives.
Jared Dees, creator of the website, The Religion Teacher, which offers a treasure trove of practical resources and effective teaching strategies to religious educators, serves as the Conference's keynote speaker. Dees, who is also the author of Encountering Jesus in the Classroom, will walk participants through the five-step method of Lectio Divina, one of the earliest forms of prayer.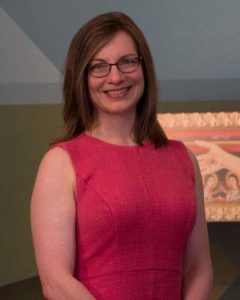 Ricardo Grzona and Dr. Amy Roberts will also lead engaging presentations entitled, "How to Share Your Faith with Children and Parents." Grzona, founder of Fundación Ramón Pané, a nonprofit organization dedicated to evangelization and spiritual formation, will present the topic in Spanish. Roberts, a classroom methodology professor at Franciscan University in Steubenville, Ohio, will address the audience in English.
With approximately 1,100 catechists serving more than 7,500 children and teens across the Diocese of Venice, the Department of Education designed Catechetical Day to educate catechists and give them the tools and resources for parishioners to grow in the Catholic faith. Chrzan expects record breaking attendance for a Conference that gathers catechists who serve the Church in sharing the Word of God among young people from all walks of life.
Register for Catechetical Day at https://dioceseofvenice.org/events/catechetical-conference or contact Anne Chrzan at chrzan@dioceseofvenice.org.