Bishop celebrates Mass for students in Fort Myers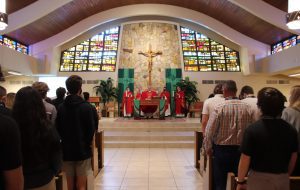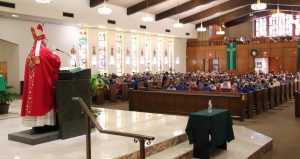 Bishop Frank J. Dewane celebrated Mass for students at St. Francis Xavier Catholic School and Bishop Verot Catholic High School in Fort Myers on Sept. 7, 2021. He stressed the importance of taking time for prayer in their lives. The Bishop cited the Gospel Reading for the day (Lk 6:12-19), when the Lord calls the 12 Disciples by name. "Jesus always took time for prayer before making a major decision or announcement," Bishop Dewane said. "Find the time in your life to pray."
Naples Parish hosts Peace Novena

St. Agnes Parish in Naples began a Peace Novena on Sept. 3, 2021, in the lead up to the 20th Anniversary of the 9/11 terror attacks and marking the end of the war in Afghanistan with its recent tragic consequences. The daily Peace Novena will conclude at 3 p.m., Sept. 11, in the Church, 7775 Vanderbilt Beach Road The service will include special decorations, candle lighting, scripture readings, a brief homily, intercessions, the completion of the Novena, and music, prior to the 4 p.m. Mass. The faithful were able to follow the novena through the Parish website.
Knights gifts Bibles to students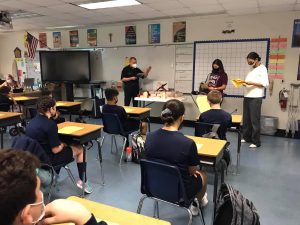 The sixth and seventh grade students at St. Joseph Catholic School in Bradenton were each presented with a personal Bible, courtesy of the Knights of Columbus. St. Joseph Pastor, Father Rafal Ligenza, visited each of the classrooms and blessed the Bibles on Sept. 3, 2021.
Students donate blood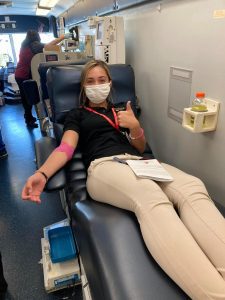 More than 60 Cardinal Mooney Catholic High School students donated blood on Aug. 31, 2021 as part of a life-saving drive conducted at the Sarasota school by Suncoast Blood Centers.
Freshmen retreat includes pray and fun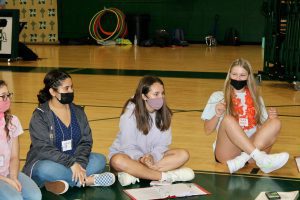 The St. John Neumann Catholic High School Class of 2025 participated in the annual Freshmen Retreat on Sept. 3, 2021 in Naples. It was a day of prayer, adoration, education, fun, games, trivia, and food!