Catholic Charities Diocese of Venice, Inc. has received a $300,000 grant from the Florida Blue Foundation to support mental health services for youth in Lee County.
This is the second major grant received by Catholic Charities to help youth in Lee County in a month.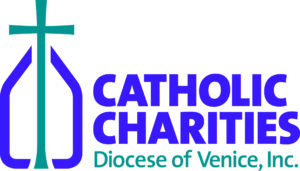 The grant will provide mental health services to youth aged 12 to 18 in Lee County and include therapy, counseling, case management, and other forms of support to help Lee County youth develop healthy coping skills and allow for better access to necessary resources. In addition, the grant will also help fund local programs and initiatives focusing on mental health awareness and education.
Catholic Charities, Diocese of Venice CEO Eddie Gloria said "mental health is an important issue that affects many people in our community, and we are grateful to the Florida Blue Foundation for their generous grant and commitment to supporting youth in Lee County. This grant will allow us to reach more children and families and equip them with the resources they need to properly address the mental health issues that are often left untreated due to insufficient access to programs."
The Florida Blue grant comes on the heels of a $100,000 grant received by Catholic Charities in June as part of The Cigna Group Foundation Healthier Kids For Our Future® initiative to help support the organization's youth mental health programs that provide school-based services for youth in Lee County public schools. The Cigna Group grant will expand Catholic Charities Youth Mental Health Services Program in Lee County public schools and provide much needed support to struggling young people in our community.
Catholic Charities mental health counseling program offers individuals a secure and nurturing setting to explore their emotions and personal journeys. Catholic Charities' dedicated counselors provide invaluable guidance and support during challenging times, aiding in the discovery of solutions and the development of effective coping mechanisms. Individuals are provided with the necessary tools to manage their thoughts, emotions, and behaviors, fostering a path toward improved mental well-being. By extending mental health counseling services to underserved populations, Catholic Charities promotes healthier and more resilient communities, enabling individuals to navigate their mental health symptoms and pursue more fulfilling and productive lives.
Catholic Charities, Diocese of Venice, Inc., is a nonprofit founded in 1984 by the Diocese of Venice in Florida and serves as a resource to the community, offering assistance in the area of health and human services, food pantries, counseling, legal assistance, rapid re-housing, education, and disaster response. Catholic Charities Diocese of Venice serves 10 Southwest Florida counties, including Charlotte, Collier, DeSoto, Glades, Hardee, Hendry, Highlands, Lee, Manatee, and Sarasota. The mission of Catholic Charities is to provide help, create hope, and serve all. For more information, visit www.catholiccharitiesdov.org.