As the 2020-2021 academic year fast approaches, planning is taking place at all levels of the Diocese of Venice to ensure that Catholic schools open in August. Everything is being done to ensure the health of all students, as well as of the faculty and staff.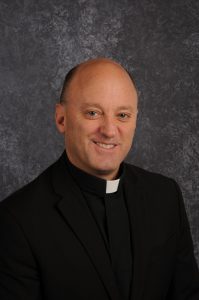 The complexities of this task are monumental, and all options are being considered, explained Father John Belmonte, SJ, Diocese Superintendent of Catholic Education. Parents will be notified as soon as all plans are formalized.
With Christ being the reason Catholic education exists, Father Belmonte cited St. Paul's letter to the Romans (8:38) which states that nothing, not anguish, distress or peril, should separate us from the love of Christ. "As we prepare to reopen our schools, let us remain focused on Christ who is the reason for our schools, the reason we teach, the reason why we will gather, prudently and safely, in August."
The process to reopen has involved the close work of the Diocese Office of Education with the principals, School Boards, and advisors involved in a variety of fields, including medical professionals.
School principals sent out a survey to parents about whether the families want the schools to be in-person, distance learning or a combination of both. As much of the feedback as possible is being integrated into the reopening plans.
Father Belmonte explained that parents and students should expect to see significant changes at the schools, including how the students interact during the day, specifically in the classrooms, in the hallways and outdoors. There will also be options for enhanced distance learning. Father added that while an increased number of COVID-19 cases is a factor in the planning process, it should be remembered that it was always understood that the virus would still exist when schools reopened.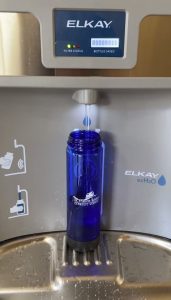 What is different now, Father Belmonte explained, is that the world, including the Diocese Catholic schools, have learned many valuable lessons from the Pandemic and that taking specific preventative measures will mitigate the risks for the students, faculty and staff. At a minimum, this includes wearing face coverings, extensive hand washing, social distancing and more.
For example, St. Francis Xavier Catholic School in Fort Myers has installed touchless water fountains, similar to those found at many airports, where someone can place a water bottle under a dispenser and it automatically fills without the student ever touching a surface. Incarnation Catholic School in Sarasota is installing new carpeting in classrooms and repainting many areas, all to include materials which make it easier to disinfect each day.
While all schools were forced to enable distance learning in March, much has been learned from that experience. Therefore, as the next semester approaches, educators have a newly developed distance learning program available until parents are ready to send their child back. The plan will surpass standard programs that are just assignment based. The program will include teaching and direct access to the teachers, and no more waiting or wondering when the teacher would be in contact.