A few rain showers, rainbows, Mass, an eye on the tropics and thousands of students filing into the classrooms were just some of the highlights of the first week in the Diocese of Venice Catholic Schools 2021-2022 Academic Year.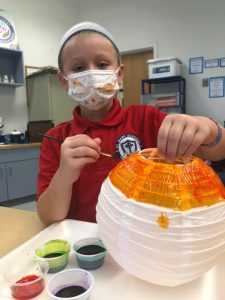 Opening the schools during the ongoing global Pandemic continues to pose some challenges, but the comprehensive planning, hard work and the dedication of the staff at the Diocesan and local levels made the opening this year simple in comparison to 2020, explained Father John Belmonte, SJ, Superintendent of Catholic Education.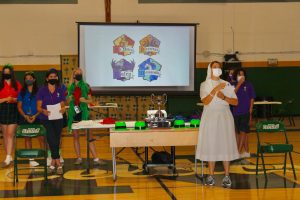 "We have many great initiatives that are being implemented across all of our schools and we are excited about a big increase in enrollment," Father Belmonte exclaimed. "We couldn't be happier with how everything is going."
Diocesan Catholic Schools began instruction on Aug. 9, 2021, with some dividing the start days for students so that by Aug. 11 everyone had settled into the routine of instruction.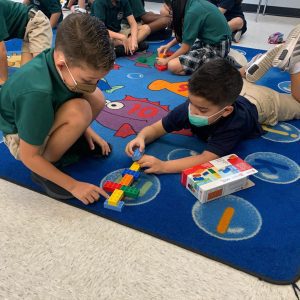 Father Belmonte reported that enrollment exceeded 5,100, up more than 15% over the 2020-2021 Academic Year. In addition, 10 of the 15 Diocesan Schools have wait lists and the others are seeing enrollment reaching levels not seen in more than a decade.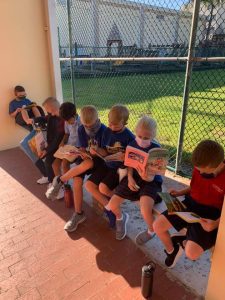 For the 2021-2022 Academic Year, a comprehensive update to the Diocese of Venice Curricular Standards is being put forth. This new plan builds on previously established standards and has more of an integrated faith component. In addition, this format allows teachers to focus on cross-curriculum integration of subject matters and for all work to be measurable for success for both the students and teachers in all grade levels.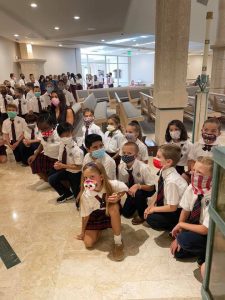 Each teacher in core courses (English Language Arts, Math, Science and Social Studies) will be given the relevant standards. The effort integrates Catholic values and virtues through the Diocesan curriculum called, "The Gifts of Christ: Truth, Beauty, Goodness, Affability, Fortitude, Humility, and Prudence." The results, Father said, will be enhancing the faith and academic life of the students and the entire Diocesan School Community.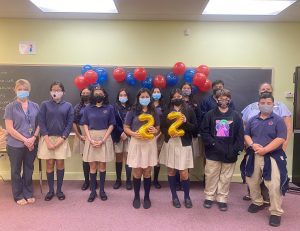 "These new standards are creating a strong culture by providing each student a Catholic world view and building moral character that continues to help develop the creative imagination of each student," Father Belmonte said. "This will be implemented into every subject."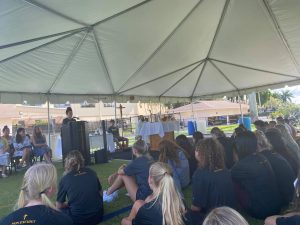 Other initiatives also getting a push is the integration of STREAM (Science, Technology, Religion, Engineering, Arts and Math) model into the classrooms. This project, fully supported through the generosity of Bishop Frank J. Dewane, will be placing students ahead of the curve in primary fields while continuing to promote core Catholic virtues by helping students to develop cognitive thought processes and gain skills such as leadership, communication, complex problem solving, teamwork and creativity.
To learn more about Diocese of Venice Catholic schools, please visit www.dioceseofvenice.org/education.