For nine school days, all the grade school students, teachers and administrators in the Diocese of Venice Catholic Schools will be praying a Novena for Healing. The novena begins May 11, 2021 and will conclude on May 21.
This novena will seek the intercessions of Venerable Antonietta Meo, a 6-year-old from Rome known by the nickname "Nennolina." She also is the youngest person in the history of the Church to have a beatification process opened.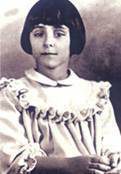 "We will be over 4,000 strong praying this novena," wrote Father John Belmonte, SJ, Superintendent of Catholic Schools, in a letter to parents and guardians.
As part of the letter about the novena, Father Belmonte requested that families submit the names of students, especially those with serious illnesses, for whom the novena will be prayed. Of course, other family members and friends can go on the list as well.
Once the names are compiled, Father Belmonte will submit them to Father Gino Amicarelli, the Pastor at the Basilica of Santa Croce in Rome, where Venerable Antonietta Meo went to the Catholic school and is buried.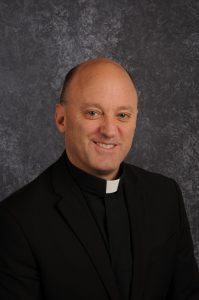 "Father Amicarelli graciously agreed to place the list of names at the tomb of 'Nennolina' for us," Father Belmonte wrote. The letter also included an attached prayer booklet for the families which included the novena as well as a detailed background on the life of "Nennolina," These booklets will be distributed to each student for use in the classroom.
"I know that the people for whom we will pray, their families and our schools will find great spiritual benefit in this novena. May Venerable Antonietta Meo intercede for all of us, especially those children and their families who ask for healing," the letter from Father Belmonte concluded.
Born in Rome on December 15, 1930, "Nennolina" attended her early schooling with religious sisters and during this time developed an osteosarcoma and her left leg had to be amputated. At that young age she had a concept of the value of suffering that was incomprehensible without the grace of God. She attended elementary school with a prosthesis that bothered her greatly. However, she offered it all to Jesus, "May each step that I take be a little word of love." Tumors spread throughout her body and both the illness itself and the treatments intended to heal her caused her great pain.
She liked to attend school and catechism class; she wrote to Jesus, "I go enthusiastically, because I learn so many beautiful things about You and Your saints." Having not yet reached the age of seven, she died in the midst of terrible pain on July 3, 1937. On December 17, 2007 Pope Benedict XVI declared Antonietta Meo, "Venerable." Her life has been a witness of sanctity for children who suffer.
Prayer to obtain graces through the intercession of Venerable Antonietta Meo
O God, Father of the humble, we thank You because with Antonietta Meo You gave us the gift of a living image of Your Love and Wisdom, revealed to the young. You, who gave her the grace of being joined to the Cross of Our Lord Jesus and of suffering with fortitude and joy, make her glorious even now on earth, so that everyone can look to her as a shining example of loyalty to the Gospel. Grant us her simple and passionate love for the Eucharist and the Church; draw near to us in our need and, by her intercession, according to Your Holy Will, give us the grace which we request in faith.
WE HUMBLY REQUEST HEALING FOR… (PLEASE ADD THE NAMES OF THOSE FOR WHOM YOU WANT PRAY). Amen. Conclude with one Our Father, Hail Mary, and Glory Be…