The deadline to apply for the Step Up for Students scholarship for students attending Diocese of Venice Catholic schools is fast approaching and income qualifications are more generous than one might think.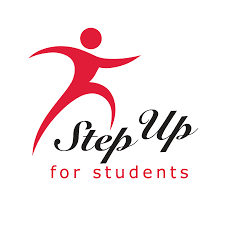 The scholarships are worth up to $7,111 for each K-12th-grader and can be used for tuition and fees. The deadline to apply is June 1, 2021.
"It is a free application and could result in a scholarship for your children from now until they graduate high school," said Father John Belmonte, SJ, Diocese of Venice Superintendent of Catholic Education. "The scholarships can be used to pay Catholic school tuition and fees. I encourage all families with children in grades K-12 to apply for this scholarship now."
The benefits of a Catholic education are well documented as 99 percent of graduates go on to higher education, national testing scores are well above average and in the Diocese of Venice the quality education is infused with Catholic values, teachings and traditions.
"The well-rounded education that each student receives is focused on Christ and integrates age-appropriate learning while helping to develop the mind, body and soul," Father Belmonte said.
An example of the investment of the Diocese into education for all students was the recently announced partnership with FIRST (For the Inspiration and Recognition of Science and Technology), the leading robotics competition in the world.
Bishop Frank J. Dewane backed the effort to introduce this new, comprehensive STREAM (Science, Technology, Religion, Engineering, Arts and Math) initiative, gifting 500 robots and related curricular resources to the Diocesan schools. The forward-thinking effort will enhance the existing STREAM curriculum of the 15 Diocesan schools, placing students ahead of the curve in primary fields while continuing to promote core Catholic virtues. This program will also be incorporating Catholic values and virtues through the Diocesan curriculum called, "The Gifts of Christ: Truth, Beauty, Goodness, Affability, Fortitude, Humility, and Prudence."
Thanks to the Step Up for Students scholarships, a Catholic education is more affordable than ever. During the recently concluded Florida legislative session the scholarship program was expanded to make it possible for more families to send their children to the private school they desire.
Please visit www.sufs.org/swflcatholic to apply for the Step Up for a Students scholarship.
Note, to ensure timely processing for a full scholarship, Step Up needs to receive the application and all required documents by June 1. Step Up will continue to accept applications after June 1 but cannot assure those received after that date will be processed in time to receive a full award.