This Veterans Day the different Catholic schools in the Diocese of Venice honored those in the military (active and retired) with a variety of fun ways.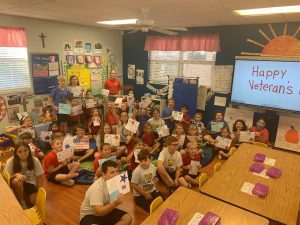 A Veterans Day tradition at Epiphany Cathedral Catholic School in Venice is for the fifth graders to assist the preschool students and make cards for veterans at the James A. Haley Veteran's Hospital in Tampa.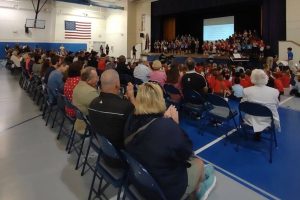 Meanwhile, several school hosted military veterans to come and visit and speak to students.  Bishop Verot Catholic High School in Fort Myers held a school assembly, while nearby St. Francis Xavier Catholic School hosted an assembly which included participation from the Boy Scouts and Cub Scouts as well as American Heritage Girls.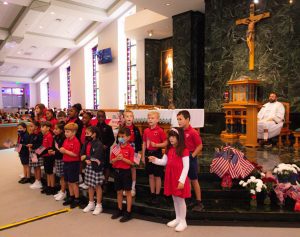 St. Elizabeth Seton Catholic School in Naples had a Veterans Day Mass after which the students sang patriotic songs. Before the Mass, the middle school students brought forward individual small American Flags which were placed in a vase to the side of the altar.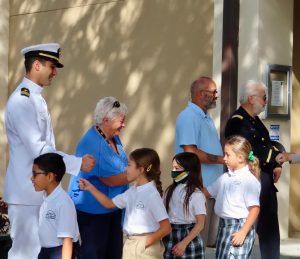 St. Andrew Catholic School in Cape Coral had a school Mass honoring veterans and then afterwards they lined up and greeted each student with a fist bump as they returned to class.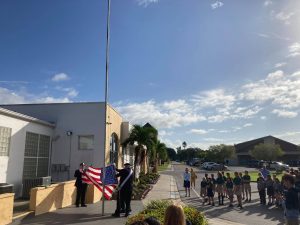 Tradition at Incarnation Catholic School in Sarasota continued with a formal flag ceremony following a school Mass.
These were just a few of the ways Diocese of Venice Catholic schools honored the service and sacrifice of those in the military on Veterans Day.