A report from the Florida Conference of Catholic Bishops (FCC) has revealed that the Diocese of Venice leads all other Arch/diocese in enrollment gains in the past year. This trend also wipes out enrollment losses that occurred due to the pandemic.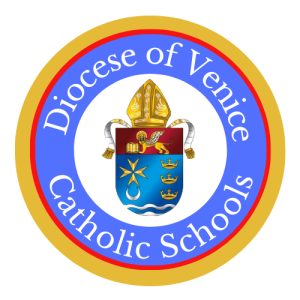 Jesuit Father John Belmonte, Diocese of Venice Superintendent of Catholic Education, said the numbers – a 15.2% enrollment increase in elementary schools and an 8.9% percent increase in secondary schools – compare favorably to the rest of the state. The FCC reported a statewide 4% enrollment increase in elementary schools and 2.4% in secondary schools.
"There was a focused effort to let the community in on the secret that Diocese of Venice Catholic Schools provide a top-notch education at all grade levels," Father Belmonte said. "There are exciting things happening in our schools and families are taking notice."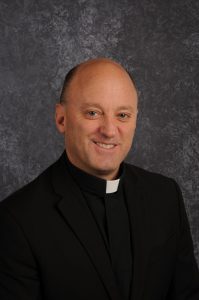 In a letter of congratulations to the 15 Diocesan Catholic School principals, Father Belmonte said the enrollment success in the Diocese is impressive compared to the rest of the state but should come as no surprise to them.
Father credited the hard work of the principals and their admission teams, adding that "the addition of Father Jeff Putthoff, SJ, to our team (for support in promoting a state scholarship initiative), your efforts to respond to new families, and the increased scholarship opportunities all played a part in our success. I am also grateful for the leadership and support of Bishop Frank J. Dewane and the Chancellor. Dr. Volodymyr Smeryk, without whom our new initiatives would not have happened."
The excitement about what is happening in Diocesan schools comes in no small part from the expansion of the STREAM (Science, Technology, Religion, Engineering, Arts and Math) model in all classrooms. This is part of a larger partnership with FIRST® (For the Inspiration and Recognition of Science and Technology), the leading robotics competition in the world.
This project, fully supported through the generosity of Bishop Dewane, will be place students ahead of the curve in primary fields while continuing to promote core Catholic virtues by helping students to develop cognitive thought processes and gain skills such as leadership, communication, complex problem solving, teamwork and creativity.
The earlier cited growth in enrollment has been in part related to the robot initiative. Parents of newly enrolled students cited the visionary aspect of the program – with its vital Faith component – as a key factor in their decision to choose a Diocese Catholic school.
Not one to rest on the laurels brought about from the FCC report, Father Belmonte told the principals, "Success builds on success. I look forward to working with you and your teams to continue to build on our successes this year!"