Come join the 2020 Diocese of Venice Catholic Charismatic Renewal Conference, "Stir into Flame" a time for praise and worship, personal prayer ministry, powerful teachings, Eucharistic Adoration and fellowship. The Conference is 6 p.m., March 13, and 9 a.m.-8 p.m., March 14 at St. John XXIII Parish, 13060 Palomino Lane, Fort Myers.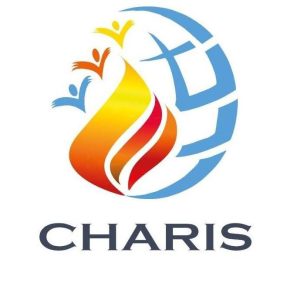 "If you have been thinking about how to grow closer to the Lord, or long to hear God's voice in your life, or if you need to be renewed in your walk with the Lord, this weekend is for you!" said Rene Mazaron, English Catholic Charismatic Renewal Commission President.
Listen to internationally renowned speakers including Auxiliary Bishop Peter L. Smith of the Archdiocese of Portland, Jim Murphy, Sister Linda Koontz, SNJM, and Father Anthony Lukka. Bishop Frank J. Dewane will celebrate Mass at 3:30 p.m., on March 14.
"Come as you are and expect to receive God's healing and Spiritual Gifts," Mazon said. "Invite friends and neighbors, even those who have been away from the Church. God has etched your name in His plan book."
The goal of the conference is for participants to encounter Christ in new and powerful ways as the speakers will encourage and challenge everyone to a life more fully "in the Spirit," Mazaron added. "Take this opportunity to open your heart to the Holy Spirit, because it is the Holy Spirit who fulfills our life. It is the promptings of the Holy Spirit that keep us on the path to heaven."
Speakers will present talks about living in the Holy Spirit with courage, power, love, self-control, giving testimony to the Lord and becoming a true Disciple of Christ.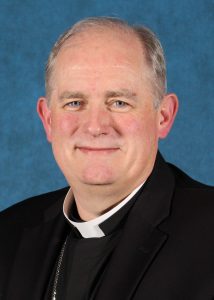 Auxiliary Bishop Smith was born in South Africa and is a member of CHARIS (Catholic Charismatic Renewal International); Jim Murphy is a lay Catholic evangelist who previously served in Rome as Director of Leadership Formation and President of CHARIS; Sister Linda lives in El Paso, Texas and ministers to the poorest of the poor in Juarez, Mexico through "The Spirit of the Lord International Mission" outreach program; and Father Lukka serves as Spiritual Advisor for the Diocese of Venice, English Catholic Charismatic Renewal and also serves as Parochial Vicar at St. William Parish in Naples.
The cost is $35 before Feb. 29, and $40 afterwards, and includes refreshments, lunch and a light dinner. Please register at www.dvccr.org. Registrations are limited. No walk-ins.