In response to Bishop Frank J. Dewane consecrating the Diocese of Venice to St. Joseph this year in the context of the global pandemic, the Institute for Catholic Studies and Formation is offering a free online spiritual enrichment course.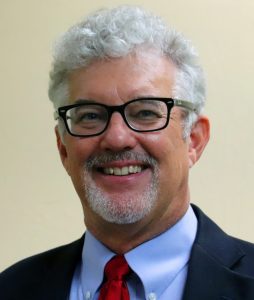 This 4-week course, "Encountering St. Joseph," is a non-academic adult faith formation course that provides an opportunity to grow in knowledge and devotion to St. Joseph.
"Every adult member of the Diocese is invited to join this course," said Dr. John Gresham, new Executive Director of the Institute. "It will be very helpful for those who serve as catechists, teachers, or other positions of service in the Church, but it is really for anyone who wants to know more about St Joseph."
When it comes to the Holy Family, many would likely admit that they know Jesus and they know Mary, but Joseph remains something of a stranger, Gresham added. This is your opportunity to get to know this sometimes-neglected Saint better.
Participants in the course will be guided by another Saint, St. Pope John Paul II. This course will walk you through St. John Paul II's Apostolic Exhortation, "The Person and Mission of St. Joseph in the Life of Christ and of the Church;" known by its Latin title as Redemptoris Custos (The Guardian of the Redeemer).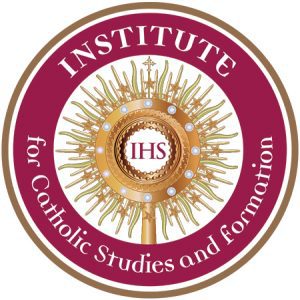 In this exhortation, St. John Paul II seeks to increase our devotion to St. Joseph as a great intercessor and patron of the Church but even more importantly, he wants us to get to know St. Joseph as a great example who has many lessons to teach us about living our own vocations.
The free online course begins Oct. 26, 2020 but participants can logon to the course anytime during the week that is most convenient by using a computer, tablet, or phone. The course consists of 20-minute pre-recorded lectures, opportunities for online discussion, Scriptures to pray with, and other learning activities. You can do as much or as little as you like each week.
The course will be taught by Gresham, who brings more than 20 years of experience teaching in the classroom and online, having previously taught for Franciscan University of Steubenville, Kenrick-Glennon Seminary, Paul VI Catechetical Institute, and Sacred Heart Major Seminary.
The course begins Oct. 26, but you can logon early and access the Welcome Module. For more information and to register, please visit www.institute-dov.org and click on Courses or contact Dr. John Gresham john.gresham@institute-dov.org.