By John Carkeet, Special to the Florida Catholic
How are you, as a Catholic parent, fulfilling the promise you made at your children's baptism to teach the faith to your sons and daughters?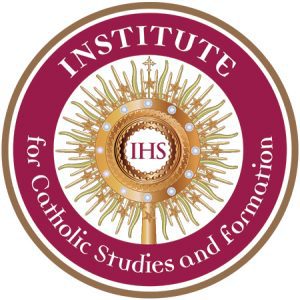 The Diocese of Venice Office of Family Life and the Diocesan Institute of Catholic Studies and Formation can help Catholic parents fulfill that promise through "Empowering Parents as Teachers of Faith," a three-week online course beginning Oct. 11, 2021, that inspires parents to practice the irreplaceable role they have in passing on the faith to their children.
"Empowering Parents as Teachers of Faith" will explore societal trends impacting children and what the Church proclaims about parenthood. The course will also explain the process of conversion and demonstrate how parents may apply this process to help their children develop a personal relationship with the Lord.
"The Church's teachings have always put parents as the primary evangelizers and teachers of their children," said Carrie Harkey, Diocesan Family Life Coordinator. "This course equips parents with practical tools and resources to accomplish the duties of forming their children."
Harkey, a mother of three, designed the course alongside Dr. John Gresham, Executive Director of the Institute, in a manner that will effectively share relevant knowledge, generate fruitful discussion, and maximize online convenience.
"The Diocese understands firsthand that parents have busy schedules," said Gresham, a father of five and grandfather of four. "That's why this course comprises short, pre-recorded lessons that can be accessed anytime, anywhere and on any device."
In addition to structured lessons, "Empowering Parents as Teachers of Faith" also provides an online forum for parents to ask questions, share best practices and acquire relevant resources. The forum also opens opportunities for parents to actively participate in a faith-based community that integrates the Church's teachings into modern home life.
At the end of the course, the Diocese will facilitate a physical connection for all parents who registered by hosting a complimentary picnic for them and their families. Featuring hot food, fun games, and sweet treats, the outdoor social will take place Nov. 14 at Our Lady of Perpetual Help Retreat Center in Venice.
"'Empowering Parents as Teachers of Faith' was designed by parents for parents to help them grow in their relationship with Jesus," Harkey said. "I pray that this course will give parents the knowledge and confidence to help mold their children as models of Christ's teachings."
Register for "Empowering Parents as Teachers of Faith" by Oct. 11 for only $25 at  institute-dov.org.
John Carkeet is the Marketing Coordinator Diocese of Venice in Florida Education Department and can be reached at 941-484-9543 or carkeet@dioceseofvenice.org.