Liliana Ronderos is grateful to the Diocese of Venice for the opportunity to earn an advanced degree in Theology from Franciscan University of Steubenville.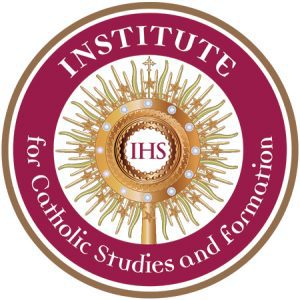 When Ronderos first thought of earning her MA in Theology it seemed to be a dream that she couldn't dare pursue as it meant more time and money than she could afford. "Nine years later I now know in a personal way that nothing is impossible for God. I am thankful for the intercession of St Joseph of Cupertino, patron saint of students."
Ronderos joins two others, Suzanne Thompson and Ed Hale, who recently completed their degrees thanks to a partnership between the Diocese Institute for Catholic Studies and Formation and Franciscan University of Steubenville (FUS). As part of that association, Diocesan students receive a one-third discount off tuition for two online degrees offered by the university: the MA in Theology and the MA in Catechetics.
"My new degree has enabled me to work for the Lord in His Church, even before completion of the studies," said Ronderos, who serves as the Director of Religious Education at St. Joseph Parish in Bradenton. "There are many persons in need of a word; a word of hope, and of Good News."
Thompson felt blessed to have had the opportunity to complete the degree from her home while also continuing to work in the Diocese Vocations Office and serve in outreach at St. Martha Parish in Sarasota.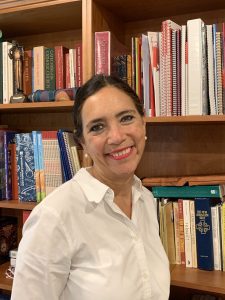 "The combination of growing together through local fellowship and having access to the world-renowned professors that FUS provides has brought a tremendous growth in friendship and knowledge for my classmates and me but more importantly, in strengthening our relationship with Christ and his Church," Thompson said.
Institute Director John Gresham explained that with their new degrees, these graduates are qualified to serve in a Parish or Diocese in a number of ways.
"This graduate training equips students for service as Directors of Religious Education, Youth Ministers, or Adult Faith Formators," Gresham said. "The MA is excellent preparation for teaching theology in schools. The degree can also provide a foundation for further theological study on the doctoral level."
Through this partnership with FUS, the Institute is also able to provide prerequisite courses for students enrolling in these master's programs. This Fall, the Institute will be offering the course Ecclesial Nature and Mission of Theology. This course introduces students to the study of Catholic theology on the graduate level and meets one of the prerequisite requirements for the MA degrees.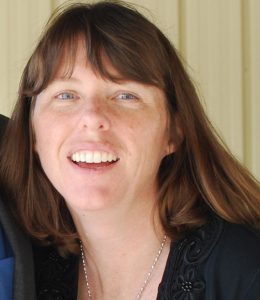 Thompson unreservedly recommends the FUS program to anyone who wishes to come to a deeper understanding of the Catholic Faith, draw closer to Christ, and to be better equipped to tackle the current challenges that the Church faces in areas such as society, family life, marriage and the human person.
"I know that this degree has helped me become a better wife and a stronger catechist – to hand on the faith with greater joy, and better address the questions our students pose," Thompson said. "It has also allowed me to go outside my comfort zone, to engage respectfully with those who have no belief in God, and to try to help explain the reasonableness and beauty of our Faith to those who are searching for meaning in their lives.  FUS has definitely lived up to their mission statement, "to educate, to evangelize, to send forth joyful disciples."  It has been an experience like no other!"
In addition to the partnership with the graduate school of FUS, the Diocese of Venice also has a partnership with Steubenville's Catechetical Institute, Gresham added. The Catechetical Institute provides the program "Franciscan At Home," which offers online workshops for certification of catechists, schoolteachers, youth ministers and adult faith formators in the Diocese of Venice. "Franciscan at Home" also has courses for parents, RCIA teams and much more, including many courses in Spanish.
The Institute for Catholic Studies and Formation also offers courses for life-long learning, ongoing transformation and equipping for service. In just the past year, courses offered by the Institute included: "Encountering St. Joseph," "Encountering God in Prayer," "Methods of Religious Education: Course Planning," "What is Catholic Theology (Ecclesial Nature and Mission of Theology)" and "Evangelizing Catechesis."
To learn about upcoming courses or for more information about Diocesan partnerships with Franciscan University of Steubenville, visit the Institute website https://institute-dov.org/ or Facebook page https://www.facebook.com/InstituteForCatholicStudies/.