When the decision of the U.S. Supreme Court on the Dobbs case was leaked last month, effectively overturning five decades of unlimited access to abortion, the Diocese of Venice vowed to redouble efforts to help moms who are facing unexpected pregnancies.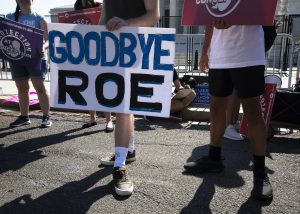 In a statement released after the Supreme Court ruling on June 24, 2022, Bishop Frank J. Dewane said: "Of course, legal protection must be accompanied by more care for mothers and their children. The Catholic Church, and the Diocese of Venice, stand ready to help mothers in need. Pregnant women are not alone."
The statement added that "Parishes in the Diocese of Venice have redoubled their efforts to accompany women and couples who are facing unexpected or difficult pregnancies, offering them loving and compassionate care."
Diocese of Venice Respect Life Director Jeanne Berdeaux said the Diocese and all the faithful "need to continue to Pray! – Educate! – and Act! – to promote a greater respect for all human life."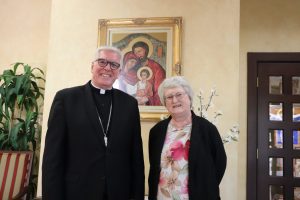 Berdeaux said that all parishioners will want to learn about "Walking with Moms in Need," a new program which educates Parish staff and the faithful where to send a pregnant woman in need (https://dioceseofvenice.org/walking-with-moms-in-need) with all resources available in both English and Spanish. There are 22 Pregnancy Help Centers and nine residential maternity and after-birth homes within the Diocese, standing ready to help. Importantly, with an expected increase for demand, there are many financial and volunteering opportunities available to support these Pregnancy Help Centers.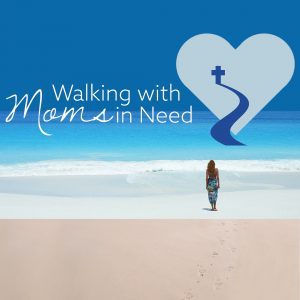 For decades, the Diocese of Venice has supported these Pregnancy Help Centers and will continue to do so. Our Mother's House of Catholic Charities in Venice is one of the programs in the Diocese that supports single mothers and their children, providing not just housing and material needs, but valuable counseling and education.
Berdeaux also stressed the need for the faithful to learn about the support after abortion outreach in the Diocese called Project Rachel. This program is a confidential service where any woman or man who is hurting from an abortion can seek help and find hope and healing. Again, this service is available in both English and Spanish.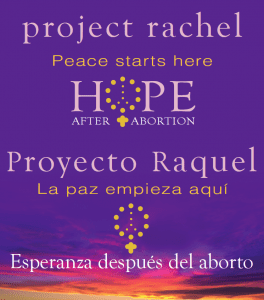 "Many people still don't understand Catholic teaching on abortion and the sanctity of human life," Berdeaux said. "There are many resources available to help them learn the truth beginning with the Catechism of the Catholic Church and on our Diocesan website www.dioceseofvenice.org/respectlife."
In the Diocesan statement, it points out that: "In God's eyes, all human life is sacred, from conception to natural death; this is the teaching of the Catholic Church."
As the Diocesan statement concludes, we are reminded: "Let us all continue to pray for the end to abortion, and the end to taking the lives of an entire category of human beings, the preborn."