Mooney grad named Miss Florida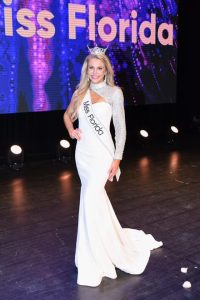 Congratulations to Leah Roddenberry, a graduate of Cardinal Mooney Catholic High School in Sarasota, for being crowned Miss Florida, June 26, 2021 at the RP Funding Center Youkey Theatre in Lakeland. She will go on to represent the state in the 100th Miss America Competition in December. Contestants are now judged on their poise, intelligence, talent, and how they are trying to make the world a better place. Roddenberry is originally from Bradenton and the 22-year-old is formerly Miss Tampa 2020, is an author of a children's book and founder of "Be a LeadHER: Igniting the Spark Within" as a result of her own struggle with self-confidence during her youth. She graduated from Cardinal Mooney in 2017 and previously attended St. Joseph Catholic School in Bradenton. She is a graduate of the University of Florida with a degree in Family, Youth, and Community Sciences and is a member of the Florida Blue Key, the oldest and most prestigious leadership honorary society in the state of Florida.
Ordination to the Priesthood July 31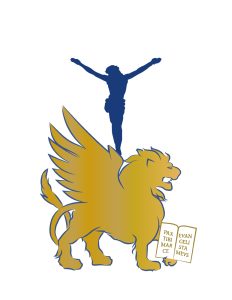 Bishop Frank J. Dewane invites the faithful of the Diocese to the Ordination of Transitional Deacons Mark Harris and Alexander Pince to the Priesthood. This is to take place at 11 a.m., July 31, 2021, Epiphany Cathedral, 350 Tampa Ave. W., Venice. All are welcome and encouraged to attend this important event in the life of Deacons Harris and Pince, as well as the history of Diocese of Venice. A reception will follow in the Parish Hall.
OLPH Retreat Center Fall Schedule published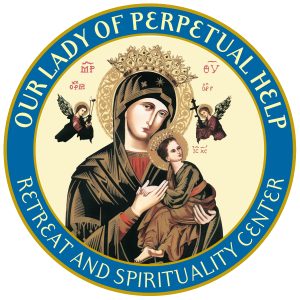 Our Lady of Perpetual Help (OLPH) Retreat and Spirituality Center in Venice has published their Fall 2021 Group Retreat Schedule. The schedule includes a Men's Retreat in October, Ignatian Preached Retreat in November, and Advent Retreat in December. In addition, the schedule for the Monthly Day of Prayer, held on the second Sunday and Wednesday of each month starting in September, has also been published. Please see the Schedule of Events page on our website for more information and to register at www.olph-retreat.org. If you have any questions, please call 941-486-0233.
Proyecto Raquel Retiro de Sanación Después del Aborto
¿Está usted sufriendo después de un aborto? Hay esperanza y sanación esperándola, no importa hace cuanto tiempo haya sucedido. Usted nunca es demasiado mayor para regalarse a si misma el Retiro de Sanación del Projecto Raquel. El próximo retiro en Español está programado para el sábado 14 de agosto. Para información confidencial, contacte a Sylvia al número 941-412-5860 o project.rachel@dioceseofvenice.org.
Project Rachel Healing Retreat After Abortion
Are you suffering after an abortion? There is hope and healing waiting for you, no matter how long ago it happened. You are never too old to give yourself the Healing Retreat from Project Rachel. The next retreat in Spanish is scheduled for Saturday, August 14. For confidential information, contact Sylvia at 941-412-5860 or project.rachel@dioceseofvenice.org.
World Day for Grandparents and the Elderly
Pope Francis instituted the Church-wide celebration of World Day for Grandparents and the Elderly. Beginning this year, this special day will be held on the fourth Sunday of July (July 25), close to the liturgical Memorial of Ss. Joachim and Anne, the Grandparents of Jesus. The theme chosen by the Holy Father for this World Day is "I am with you always" (cf. Mt 28:20) which is a way of expressing the closeness of the Lord and the Church to every older person. "I am with you always" is also a promise of closeness and hope that young and old can mutually share. Not only are grandchildren and young people called upon to be present in the lives of older people, but older people and grandparents also have the mission of evangelization, proclamation and prayer, and of encouraging young people in their Faith. To learn more, please visit www.amorislaetitia.va.
2021 Marriage Preparation Retreats
The Diocesan Office of Family Life is offering "Day of Reflection" retreats for couples preparing for the Sacrament of Marriage. A specially prepared volunteer team of married couples and a priest will share their experiences and information with the intention of enabling couples to be more aware of the privileges and responsibilities of marriage. The retreats in English are from 9:30 a.m. to 5 p.m., on the following Saturdays: July 10, Aug. 7, and Nov. 13. Please visit https://dioceseofvenice.regfox.com/marriage-preparation-retreat-2021 to register for the English retreats. Retreats in Spanish take place: 9:30 a.m. to 5 p.m., Aug. 7 and October 30 at St. Jude Parish, 3930 17th Street, Sarasota, and 8:30 a.m. to 4:00 p.m., Aug. 14 and Dec. 4, at Our Lady Queen of Heaven Parish, 355 S. Bridge Street, LaBelle. To register for a St. Jude retreat date please contact the parish at 941-955-3934. Please visit https://dioceseofvenice.regfox.com/retiro-de-formacion-matrimonial. to register for a retreat at Our Lady Queen of Heaven, For further information contact Carrie Harkey at 941-484-9543 ext. 3019.
Online St. Joseph course now available
The Institute for Catholic Studies and Formation invites you to celebrate the Year of St. Joseph with a self-paced online course "Encountering St. Joseph with St. John Paul II and Pope Francis." The class covers John Paul II's Apostolic Exhortation on the Person and Mission of St Joseph (Redemptoris Custos) and Pope Francis' Apostolic Letter on St Joseph (Patris Corde). This course can be taken individually or in a group. Start the course anytime and proceed at your own pace as it includes short, pre-recorded videos, questions for personal reflection or group discussion, recommended resources and more. Course fee: $35. For information and registration visit the Institute web https://institute-dov.org/ or call 941-766-7334.
St. Francis of Assisi Food Pantry open
The St. Francis of Assisi Food Pantry, 5265 Placida Road, Grove City, is open and distributing food from 9:15 a.m. – 11:15 a.m., on Monday, Wednesday, and Friday mornings. For more information contact Megan at 941-697-4899, or by email at megan@sfoachurch.com.