The Diocese of Venice seminarians have completed another year of studies on the pathway to becoming priests and now they are actively participating in a variety of summer assignments to help broaden their experiences, either in Parishes or in the classroom.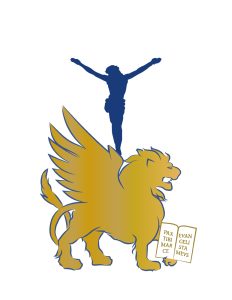 There are currently 14 Diocesan seminarians, and each summer assignment was carefully implemented to maximize the benefit for the individual seminarian, said Father Shawn Roser, Diocese of Venice Vocations Director.
The pastoral work is intended to provide the seminarians with an opportunity to learn about the daily operation of a Parish while gaining practical experiences particularly in the area of pastoral care, Father Roser explained. Typical work includes serving at morning Mass, learning to be a sacristan, visiting the sick, helping with RCIA programs, leading a Bible study and working with youth groups.
The Parish assignments place the men with Pastors who will also serve as a mentor to them. The seminarian assignments differ each summer to provide the greatest opportunity for new learning experiences and for the men to become familiar with different parts of the Diocese. Because each seminarian is at a different stage in their formation, the workload will vary accordingly.
Bishop Frank J. Dewane said the summer work keeps the seminarians engaged as part of their commitment to a prayerful life and spiritual development.
"While seminary formation stresses growth in human, academic, spiritual as well as pastoral formation, Diocesan summer assignments give practical experience in pastoral ministry and provide the individual the means to grow and have real-life pastoral encounters," Bishop Dewane added.
Of note, two of the group, Transitional Deacons Mark Harris and Alexander Pince are preparing for their Ordination to the Priesthood which will take place at 11 a.m., July 31, 2021 at Epiphany Cathedral in Venice.
In addition, two seminarians will be taking part in the Institute for Priestly Formation (IPF) program at Creighton University in Omaha, Nebraska. The program assists the seminarians in growing deeper in their personal relationship with the Lord through prayer, instruction and contemplation.
The seminarians and the summer assignment locations are as follows:
Transitional Deacon José Gullon, Institute for Priestly Formation Spirituality Program (IPF) at Creighton University in Omaha, Nebraska;
Transitional Deacon Mark Harris, Sacred Heart, Punta Gorda;
Transitional Deacon Alexander Pince, St. Andrew Parish, Cape Coral;
Transitional Deacon David Portorreal, St. Elizabeth Seton Parish, Naples;
Alan Baldarelli, Epiphany Cathedral, Venice;
Christian Chami, St. Francis Xavier Parish, Fort Myers;
Juan Contreras, Institute for Priestly Formation Spirituality Program (IPF) at Creighton University in Omaha, Nebraska;
Joseph Doherty, St. Leo the Great Parish, Bonita Springs;
James Gates, St. Joseph Parish, Bradenton;
Jacob Gwynn, St. William Parish, Naples;
Carlos Rodriguez, Sacred Heart Parish, Bradenton;
Alejandro Giraldo Roldan, St. Thomas More Parish, Sarasota;
Danial Scanlan, Ave Maria Parish, Ave Maria;
Michael Young, Our Lady of Lourdes Parish, Venice.
Please pray for our seminarians as they take part in the summer pastoral assignments.
Diocese of Venice Seminarians are supported through the Diocese Catholic Faith Appeal, the Knights of Columbus and the generosity of the faithful.
Parishioners from around the Diocese are encouraged to help support the seminarians in their studies and choice of vocation through prayer and financial assistance. Donations may be sent to the Diocese of Venice, Office of Vocations, 1000 Pinebrook Road, Venice, FL 34285.
For more information about the seminarians or Vocations, contact Father Shawn Roser at roser@dioceseofvenice.org or 941-486-4720, or visit www.venicevocations.com .
Prayer for Vocations
God our Father, we thank you for calling men and women to serve in your Son's Kingdom as priests, deacons, religious, and consecrated persons. Send your Holy Spirit to help us respond generously and courageously to your call. May our community of faith support vocations of sacrificial love in our youth. We ask this through our Lord Jesus Christ, who lives and reigns with you and the Holy Spirit, one God, for ever and ever.
Amen.