The Institute for Catholic Studies and Formation, in partnership with the Diocese of Venice Office of Evangelization, is launching a new series of courses: "Feasting on God's Word: Encounter with Sacred Scripture."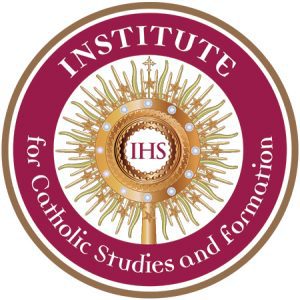 These courses are designed for Catholics hungry to know more about the Bible. Each will last 10 weeks and encompass prayer, reading, study and discussion of Scripture.
"In this program, we will be teaching classes on both the Old Testament and New Testament with some online and some in-person at host Parishes," Dr. John Gresham, Executive Director of the Institute for Catholic Studies and Formation said. "These offerings are for personal enrichment and have no graded assignments – the only homework is reading the Bible. As a student progresses, they will come away with a richer and deeper understanding of Scripture."
The series begins this fall with two courses available, an online course on the Gospels and an in-person course on the Pentateuch (the first five books of the Old Testament). As structured, someone taking all six classes (three Old Testament and three New Testament) in the series will be able to cover the entire Bible in three years.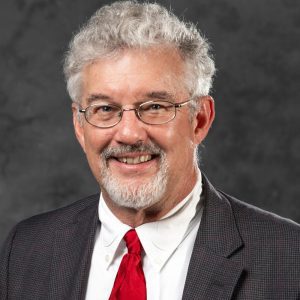 Gresham will be offering the online course "The Good News of Jesus Christ in the Four Gospels," which begins on Sept. 13, 2021 and concludes on Nov. 21. Students can log on any time each week to watch the pre-recorded videos and to participate in the online discussion. Gresham is a convert to the Catholic Church and brings a rich knowledge of Scripture. He has taught at Franciscan University of Steubenville, Ohio, Kenrick-Glennon Seminary in St, Louis, Missouri, and Sacred Heart Major Seminary in Detroit, Michigan.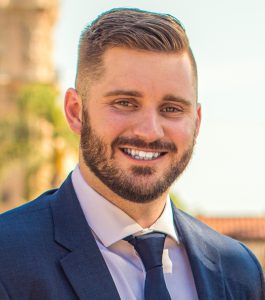 Joshua Mazrin, Diocesan Director of Evangelization, is offering an in-person course titled, "Creation and Covenants: A Study of the Pentateuch." Students will be guided through the Books of Genesis, Exodus, Leviticus, Numbers, and Deuteronomy. Classes are Monday evenings from 6:30 p.m. to 8 p.m. in the St. Thomas More Parish Spirit Center Parish, 2506 Gulf Gate Drive Sarasota from Sept. 13 to Nov. 29 (except Sept. 27 and Oct. 11). Mazrin has an advanced theology degree from Franciscan University of Steubenville with additional advanced studies at Ave Maria University. He integrates Scripture, Theology, and Spirituality in his teaching.
Each 10-week course costs $100 payable online when you register. To register, visit the Institute website at https://institute-dov.org/ or call 941-766-7334.
The Old Testament and New Testament courses are not the only opportunity to learn from the Diocesan Institute. Read further to learn about a graduate level program, an online course about St. Joseph and an at home program for all.
Graduate level course offering
Registration is still open for a 16-week graduate level online course starting Aug. 24, that introduces students to the principles, practices, and sources of Catholic Theology. The course, "What is Catholic Theology? (Ecclesial Nature and Mission of Theology)," counts as a pre-requisite for those beginning the online MA in Theology and Christian Ministry at Franciscan University of Steubenville. Franciscan offers students from the Diocese of Venice a discounted tuition for this online MA. This course is also available to those who wish to attend for their own personal enrichment. For cost and other information and to register for the course visit https://institute-dov.org/ or call 941-766-7334.
Online St. Joseph Course still available
The Institute for Catholic Studies and Formation invites you to celebrate
During this ongoing "Year of St. Joseph" the Institute created a self-paced online course "Encountering St. Joseph with St. John Paul II and Pope Francis." The class is still available for those interested and students can work at their own pace and includes short, pre-recorded videos, questions for personal reflection or group discussion, recommended resources and more.. The course covers John Paul II's Apostolic Exhortation on the Person and Mission of St Joseph (Redemptoris Custos) and Pope Francis' Apostolic Letter on St Joseph (Patris Corde). This course can be taken individually or in a group. The course fee is $35, and again, to register or for more information, please visit https://institute-dov.org/ or call 941-766-7334.
Franciscan at Home Online Workshops
The Institute also presents "Franciscan at Home," online workshops for all who want to grow deeper in the Catholic Faith. This is a program sponsored by Diocese of Venice Parishes at no cost to the individual. Workshops are available on parenting, youth outreach, prayer, Catholic social teaching, Theology of the Body, Scripture and much more. Many workshops are available in Spanish. For more information, please call the Institute at 941-766-7334, or visit www.franciscanathome.org/institute-dov.