Ordination to the Priesthood July 31
Bishop Frank J. Dewane invites the faithful of the Diocese to the Ordination of Transitional Deacons Mark Harris and Alexander Pince to the Priesthood. This is to take place at 11 a.m., July 31, 2021, Epiphany Cathedral, 350 Tampa Ave. W., Venice. All are welcome and encouraged to attend this important event in the lives of Deacons Harris and Pince as well as the Diocese of Venice. A reception will follow in the Parish Hall.
"Witnessing Faith with Bishop Dewane" available June 25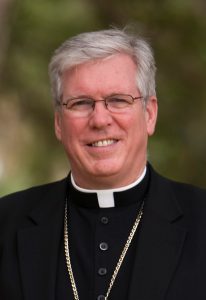 Join Bishop Frank J. Dewane, for his monthly radio program on Relevant Radio. "Witnessing Faith with Bishop Dewane" can be heard at 8:30 a.m., June 25, 2021 addressing the topic of Religious Freedom. Access to the program is available at https://dioceseofvenice.org/our-bishop/relevant-radio-podcasts.
"Franciscan at Home" online workshops
The Diocese of Venice Institute for Catholic Studies and Formation presents "Franciscan at Home," which offers online workshops for anyone who wants to grow deeper in the Catholic Faith. This is a program sponsored by your Parish at no cost to you. Workshops are available on parenting, youth ministry, prayer, Catholic social teaching, theology of the body, Scripture and much more. Many workshops are available in Spanish. For more information, please call the at 941-766-7334, or visit www.franciscanathome.org/institute-dov.
Grove City Food Pantry open
The St. Francis of Assisi Parish Food Pantry, 5265 Placida Road, Grove City, is open and distributing food from 9:15 a.m. to 11:15 a.m., on Monday, Wednesday, and Friday mornings. For more information contact Megan at 941-697-4899, or by email at megan@sfoachurch.com.
ZOOM Surviving Divorce Facilitator Training July 8
Nationally known author Rose Sweet will be offering an online "Surviving Divorce" facilitator training via ZOOM 7 p.m. to 9 p.m., July 8, 2021. This is training for the Surviving Divorce: Hope and Healing for the Catholic Family program. Whether you're a seasoned leader or considering starting a group, everyone can learn something of value to best love and support the divorced. This outreach goes to the deepest aches of the heart and the wounds are complex. While facilitators are not called to bring healing (that is God's job) they are called to be as skilled as you can be at understanding minds, hearts, and the truth and power of the fullness of Catholic teaching. Sweet is a pioneer in the divorce healing world and will help integrate Catholic principles and practical realities into this outreach. To register, please visit https://www.eventbrite.com/e/surviving-divorce-zoom-facilitator-training-tickets-158750776847. For more information contact Carrie Harkey in the Family Life Office at harkey@dioceseofvenice.org.
Institute starting new course in August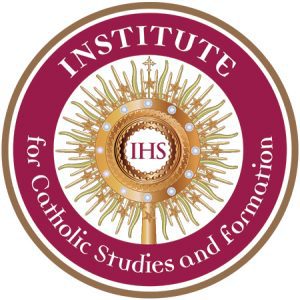 The Institute for Catholic Studies and Formation of the Diocese of Venice is offering a 16-week graduate level online course starting Aug. 24 that introduces students to the principles, practices, and sources of Catholic Theology. The course "What is Catholic Theology? (Ecclesial Nature and Mission of Theology)" counts as a pre-requisite for those beginning the online MA in Theology and Christian Ministry at Franciscan University of Steubenville. (Franciscan offers Diocese of Venice students discounted tuition for this online MA). This course is also available to those who wish to attend for their own personal enrichment. For cost and other information and to register for the course, visit the Institute website https://institute-dov.org/ or call 941-766-7334.
Tele-Mental Health Counseling Services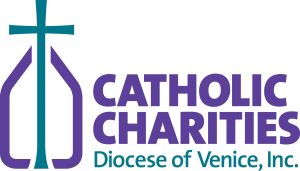 Catholic Charities, Diocese of Venice Inc. is offering Mental Health Counseling for adults and children provided by licensed mental health therapists. If you or someone you know is feeling stressed, anxious, overwhelmed, depressed, or helpless, Catholic Charities can help. For more information, please call 239-455-2655. There is no charge for this service.
2021 Marriage Preparation Retreats
The Diocesan Office of Family Life is offering "Day of Reflection" retreats for couples preparing for the Sacrament of Marriage. A specially prepared volunteer team of married couples and a priest will share their experiences and information with the intention of enabling couples to be more aware of the privileges and responsibilities of marriage. The retreats in English are from 9:30 a.m. to 5:00 p.m., on the following Saturdays: July 10, August 7, and November 13. Please visit https://dioceseofvenice.regfox.com/marriage-preparation-retreat-2021 to register for the English retreats. Retreats in Spanish take place: 9:30 a.m. to 5:00 p.m., August 7 and October 30 at St. Jude Parish, 3930 17th Street, Sarasota, and 8:30 a.m. to 4:00 p.m., August 14 and December 4, at Our Lady Queen of Heaven, 355 S. Bridge Street, LaBelle. To register for a St. Jude retreat date please contact the parish at 941-955-3934. Please visit https://dioceseofvenice.regfox.com/retiro-de-formacion-matrimonial. to register for a retreat at Our Lady Queen of Heaven, For further information contact Carrie Harkey at 941-484-9543 ext. 3019.
Public Prayer for God's Mercy Upon America!
Join lay Catholics and others in public prayer asking for God's Mercy for the United States the last Saturday of each month from 10 a.m. – 11 a.m. on the east side of U.S. 41, immediately north of Pine Ridge Road, Naples, and opposite the Waterside shops. This public witness of our Faith offers the opportunity to turn to God for His merciful help during this time of great need. The Divine Mercy Chaplet and the Rosary will be prayed. Please bring folding chairs, shade umbrellas, bottled water, and signs if you wish. Parking is available in adjacent lots. If you have questions or require additional information, please email world5433@gmail.com.
Ave Maria University 12th Annual Youth Conference
All high school age youth from incoming freshman to outgoing seniors are invited to join us for the 12th Annual Ave Maria University Youth Conference "FEARLESS" July 9-11. This incredible weekend will be full of faith, fellowship, music, and great speakers! The special rate for this year's conference is only $130 per person and includes lodging, meals, and conference fee and a t-shirt. Call or email 239-348-4725 or aveconferences@gmail.com or visit us at www.aveconferences.com for more information.
Free Rosary Repair Service
Send your broken rosaries in a padded envelope to Betty and Dick Holden, 7930 Estero Blvd. #502, Fort Myers, FL 33931. Rosaries will be repaired and returned within the week of receipt. Donations of old rosaries are also accepted which will be repaired and sent to missions. Include a note indicating repair or donation. For more details, please call 239-463-3993 or email holdenbnd@gmail.com.