The upcoming beatification of American Father Michael McGivney, founder of the Knights of Columbus, to Blessed, is a time for celebration and reflection among Knights worldwide.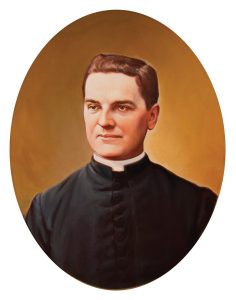 The America priest founded the Knights of Columbus in 1882, with an eye towards providing spiritual aid to Catholic men and financial help to the widows and orphans of its members. Today it is the world's largest Catholic fraternal service organization, with close to two million members worldwide.
Father McGivney will be elevated to Blessed on Oct. 31, 2020 at the Cathedral of St. Joseph in Hartford, Connecticut.
Pope Francis approved Father McGivney's first miracle in May 2020, and appropriately an ultrasound machine was at the heart of that case. The miracle involved an unborn child in the United States who was healed of a life-threatening condition in utero in 2015 after his family prayed for Father McGivney's intercession. Following his elevation to Blessed, Father McGivney's cause for sainthood will require one more authenticated miracle before he can be considered for canonization.
In the Diocese of Venice, two Knights have taken their time to share their thoughts on this important moment for not just their founder but the Knights of Columbus as a whole.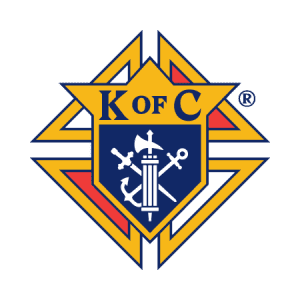 Alfred A. Connizzo, Past Grand Knight, Past District Deputy, Past Director State of Florida KoC Charities, and member of St. Joseph Council 5604, said it is fitting that a Parish priest who dedicated his life to helping families would have the miracle leading to his beatification be one surrounding helping a family.
"The story of this family is one of great faith, their devotion to Father McGivney is inspiring to all of us," Connizzo said. "His legacy is one of serving, the Knights he started have helped to protect thousands of families, through his intercession Knights have placed 1,000 ultrasound machines worldwide, and 100 in Florida."
Continuing, Connizzo said "It is an honor to be a Knight and to serve God's people. Every Catholic man should read about the life of this Parish Priest and follow his example of service, as he followed the example of the service of our Lord and Savior Jesus Christ."
Charles P. McLaughlin, Immediate Former Master of the Fourth Degree for the District of Florida who is a member of the San Antonio Council 12456 in Port Charlotte, reflected on the beatification noting that it is an example of "Local Boy Makes Good."
Noting the hardships Father McGivney faced, McLaughlin said Father overcame adversity in his life to make "an impact that is still felt today, and still shows us the immense power of God's love. God has shown us, time after time, that adversity can move us to excel – and to show the world that God is with us. The inspiration within Father McGivney to see the possibilities and potential in a respectful, charitable collaboration between laymen gathered for a single purpose, under the guidance of a spiritual leader, was the foundation on his building the Order of the Knights of Columbus."
As noted earlier, among the requirements need to be elevated to Blessed, as Father McGivney will be, is verification of a miracle must be attributed to the candidate for sainthood. It is not until a second miracle is confirmed that sainthood can be considered. In McLaughlin's opinion, Father McGivney's opening the hearts and minds of a group of men who gathered in the basement of St. Mary's Church in New Haven in 1882 to start what was to become the Knights is itself a miracle.
"With God's blessing, and the continued support of our founder, this miracle of what became the Knights of Columbus will continue and expand to keep us all together and active in Charity, Unity and Fraternity," McLaughlin said.
The Mass for beatification of Father McGivney will be streamed live at 11 a.m., Oct. 31, from St. Joseph Cathedral in Hartford, Connecticut.
To watch, you can visit the Diocese of Venice go to the Diocese of Venice Facebook page www.facebook.com/dioceseofvenice,  the Knights of Columbus YouTube page, or follow this link https://www.kofc.org/en/events/father-mcgivney-beatification/index.html.