Knights of Columbus San Marco Council 6344 celebrates its 50th Anniversary this year. On Thursday, January 13, 1972, approximately 30 Knights formed San Marco Council.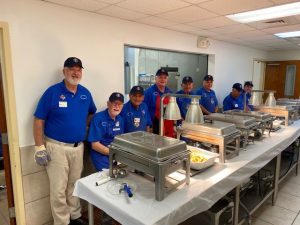 The Knights of Columbus are a fraternal Catholic organization that empowers Catholic men to live their Faith at home, in their Parish, in the Diocese, at work and in their community. Through various Knight programs and resources, the Knights of Columbus provides opportunities to enhance their Catholic identity and to live and spread the Faith.
The Knights of the San Marco Council, whose founding Grand Knight was Alexander Ayyot, was formed to focus on providing charity, a key focus of all Knights. This has been done to help the needy through countless food drives, clothing drives, toy drives and much more in support of such organizations at the St. Vincent de Paul Society and Catholic Charities. The Council also supports college scholarships and has assisted in purchasing ultrasound machines which are donated to local pregnancy clinics and serve a critical role in showing mothers their unborn child which ideally helps them choose life.
Current Grand Knight, John Coff explained how "50 years is a milestone for any organization, but for Knights Council 6344 it is a tribute to all the Knights came before and had the vision for the good work Council has done and will continue to do through our Church into the future… We are excited about our anniversary and are grateful to our Pastors who made our Council possible."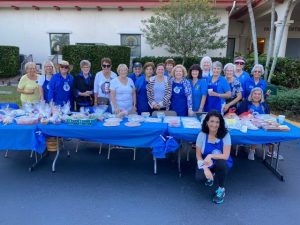 Over the years, Coff said the Knights have done some wonderful work both supporting the Parish and area organizations. He is especially proud of the fact that Knights are always active in the support of San Marco Parish by volunteering as lectors, ushers, Eucharistic Ministers, as well as assisting at Parish events.
Soon after the Council formed, fundraising events were initiated to include bingo, Lenten fish fry, car shows, concerts and more.
The Council also has woman's auxiliary, the Columbiettes, which was founded in 2008 and works hand-in-hand with the Knights in their programming.
As Grand Knight Coff noted, "It's been a great 50 years."
For more information about Knights of Columbus San Marco Council 6344, please call 239-389-5633 or visit www.sanmarcoknights.com.