For the third consecutive year, the Diocese of Venice's Office of Marriage and Family Life is partnering with the St. John Paul II Foundation to present the "Together in Holiness" conference for couples.
The conference is from 9 a.m. to 4 p.m. Saturday, Oct. 21, 2023, at St. John XXIII Parish, 13060 Palomino Lane, Fort Myers.

This year's conference theme is "Family, the Church in Your Home" and will feature national speakers Haley Stewart and Greg Schutte, as well as local speakers Michael and Nancy Dauphinais.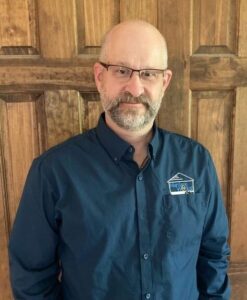 "It is with great joy that I invite all engaged and married couples to join me at the third annual "Together in Holiness" conference" writes Bishop Frank J. Dewane. He continues, "It is my hope that you and your spouse will join us for the conference to discover practical tips on how a life of prayer and devotion strengthens you, your marriage, and your family to live out an evangelizing mission."
"'Together in Holiness' is offered in collaboration with dioceses, parishes and schools that desire to strengthen their evangelizing efforts to couples and complement their existing marriage and family programs," said Susie Saenz, Vice President of Operations for the St. John Paul II Foundation. "The conference series provides an experience of encounter for spouses that inspires them to grow together in holiness and empowers them to form their children in the Catholic Faith."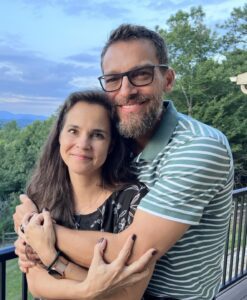 The "Together in Holiness" conference made its debut in 2021. More than 100 couples participated in 2022 and the conference has received rave reviews from participants who remarked not only how wonderful the speakers were but also the supportive atmosphere the entire day offered.
Couples will enjoy a day of quality time with their spouse accompanied by dynamic presentations and the availability of the Sacrament of Reconciliation, along with access to on-site childcare.
The focus of the day is on the centrality of the Eucharist as a source of grace in married life, which fits well with the ongoing National Eucharistic Revival initiative of the U.S. Bishops.
Bishop Dewane will celebrate the Holy Sacrifice of the Mass to open the conference. This will include a special marriage blessing from the Bishop for all couples present.
The first talk is "The Eucharistic Form of Life," with Michael and Nancy Dauphinais of Ave Maria Parish in Ave Maria, who have been married for more than 29 years. The Dauphinais' are big fans of Catholic marriage and family life and have worked with couples in marriage preparation for many years. In addition, Michael Dauphinais has taught Catholic theology for more than 20 years, is a published author, and has a podcast called "The Catholic Theology Show."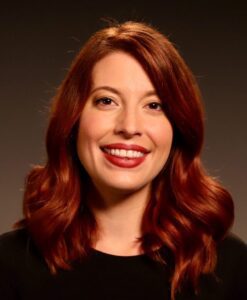 Next on the schedule is a talk from Haley Stewart titled "How to Live Out the Liturgical Year." Stewart is an award-winning writer and editor of Word on Fire Spark, a new imprint for young readers.
The final talk will be by Greg Schutte and is titled "The Eucharistic Mission of the Family." Schutte is the director of "Marriage Works! Ohio" which is a department of Elizabeth's New Life Center in Dayton, Ohio. He is also a marriage therapist and author who has spoken at numerous national marriage events.
Cost is $64 per couple or $40 per individual. On-site childcare will be available for $5 per child. Full and partial scholarship opportunities are available.
For more information and to register for the conference, visit https://forlifeandfamily.org/events/th23-vnfl/.
Continuing the journey
For couples who wish to continue enriching their marriage – whether or not they attend the conference – a "Together in Holiness" Formation series is offered. Susie Saenz, Vice President of Operations for the St. John Paul II Foundation describes the series as small groups of four to six couples gathering "to explore a particular theme based on the life, teaching and witness of St. John Paul II." At the local gatherings, couples share a meal, watch a brief video and have guided prayer, Scripture and discussion lead by a St. John Paul II Foundation-trained couple. If you would like to participate in or learn more about the "Together in Holiness" Formation series, contact THFormation@forlifeandfamily.org.