Eduardo Gloria has been named Chief Executive Officer (CEO) for Catholic Charities, Diocese of Venice, Inc., an appointment announced by The Most Rev. Frank J. Dewane, Bishop of the Diocese of Venice, on May 17, 2022.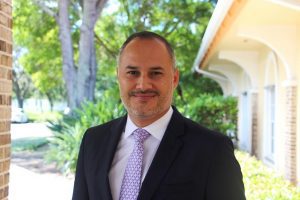 Since 2019, Gloria, originally from Columbia, has served as Chief Operating Officer of Catholic Charities, overseeing 36 programs with 100 employees in the 10-county Diocese of Venice region; Gloria has also served as interim CEO of Catholic Charities since late 2021.
In announcing the appointment, Bishop Dewane said: "Through his commitment and passion in helping others with programs and outreaches in the past few years, Mr. Gloria has clearly established his readiness to lead Catholic Charities in the Diocese of Venice. Together, we are dedicated to ensuring that Catholic Charities will continue to successfully serve those in need in our communities for years to come."
Formerly, Gloria served as COO at the Alpha-1 Foundation in Coral Gables, Florida, and Camillus House, Inc. in Miami. He was also Vice President of Strategy Management and Housing Development, Director of Strategy Management, and Senior Grants Manager at Camillus House. Before that, he worked for the City of Miami Office of the Mayor as a Contracts Compliance Manager. Gloria has a Master of Public Administration degree and Bachelor of Fine Arts degree from Florida International University in Miami.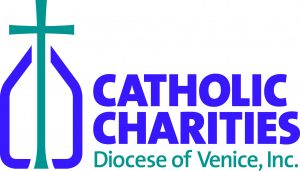 "It is truly an honor to serve as CEO of the Catholic Charities, Diocese of Venice," Gloria said. "Catholic Charities will continue to deliver on our mission: Providing help, creating hope, and serving all. It is my deepest honor to lead the team while we continue to strive to improve our neighbors' lives in the communities we serve."
In addition, Catholic Charities announced on May 23 the appointment of Clint Branam as Chief Operating Officer. Branam has over a decade of experience with the United States Agency for International Development (USAID), serving as an Executive Officer. He also brings experience as a senior consultant with Booz Allen Hamilton in Washington, D.C., and served as a volunteer with the Peace Corps in Nicaragua. Branam holds a degree in international business administration from the American University of Paris and an MBA from the University of Notre Dame, South Bend, Indiana.
Catholic Charities is a nonprofit founded in 1984 by the Diocese of Venice in Florida and serves as a resource to the community offering health and human services, food pantries, counseling, legal assistance, rapid re-housing, education, and disaster response. Catholic Charities Diocese of Venice is located in all of its 10 counties including Charlotte, Collier, DeSoto, Glades, Hardee, Hendry, Highlands, Lee, Manatee, and Sarasota. The mission of Catholic Charities is to provide help, create hope, and serve all. For more information, visit www.catholiccharitiesdov.org.