Staff Report
Jennifer Falestiny has joined the Diocese of Venice Education Department as a Curriculum Specialist.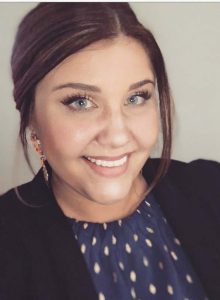 Falestiny has spent most of her career in School Instruction and Curriculum Development, most recently holding the position of STEM lab and Robotic Coordinator/ Instructor at Saint Gregory Catholic School in Plantation.
"It is very exciting to be part of the Diocese of Venice," Falestiny said.
Diocese of Venice Superintendent of Catholic Education Dr. Ben Moore said Falestiny will be supporting teachers through a variety of professional development offerings in the areas of curriculum mapping and the vertical alignment of newly developed academic standards.
"She will provide leadership for the schools' accreditation efforts including the pursuit of STREAM (Science, Technology, Religion, Engineering, Arts and Mathematics) designation from the Florida Conference of Catholic Bishops," Moore added. "Falestiny's education and background utilizing instructional technology will enrich the students' experience as she promotes innovative strategies."
During her first month on the job, she visited most of the Catholic Schools in the Diocese to do an initial needs assessment.
"The plan is to work on creating a standardized curriculum that meets the academic and spiritual needs of each student," Falestiny said. "This will be a lengthy process as the strengths of each school is evaluated."
She earned her Bachelor of Science Degree in Elementary Education from University of Central Florida with a focus on special education, and a Master of Science Degree STEM Education from the University of San Diego. She is currently pursuing her Ph.D. in Instructional Design and Technology at Keiser University. She is married with three young children and they live in Sarasota.
Jennifer Falestiny can be reach at falestiny@dioceseofvenice.org or 941-484-9543,