Educators learn about athletic outreach effort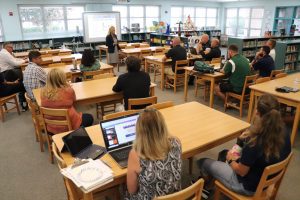 Principals, athletic directors and coaches from Diocese of Venice Catholic schools heard a presentation Oct. 12, 2021 at St. Ann Catholic School in Naples, titled "Play Like a Champion." This is a comprehensive education program aimed at encouraging true character development while showing off core Catholic values in sports and being proactive in creating a positive environment for all levels. The group heard from Kristin Sheehan, Program Director, who explained how the outreach targets coaches, sport parents and athletes, teaching the positive character of sports with the aim of giving the game back to the children. St. Ann Principal Michael Buskirk shared his positive experience with implementing the "Play Like a Champion" program in his previous school and how it sets expectations and switches the current emphasis on sports from the "me" to the "we."
Parish hosts youth festival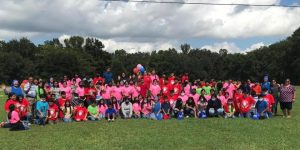 St. Michael Parish in Wauchula hosted 75 junior high students for a day-long festival on Oct. 8, 2021 with a theme: "Whatever I did for the one of these least brothers of mine, you did for me" Matt 25:40. The day included Mass, confessions, prayer time, talks, food, games and fun.
ECS Tigers on the Air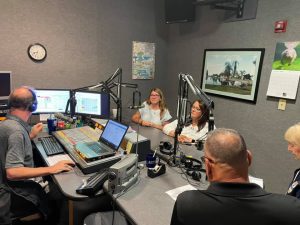 Epiphany Cathedral Catholic School Principal Nicole Loseto and faculty members appeared on WCCF News Radio's Sunrise Charlotte County Oct. 6, 2021. Loseto and her fellow guests promoted ECS' Catholic Identity, STREAM (Science, Technology, Religion, Arts, Engineering, Mathematics) initiatives and the Young Marines program.