The Institute for Catholic Studies and Formation is offering an online course to help Catholics deepen their prayer life during Lent.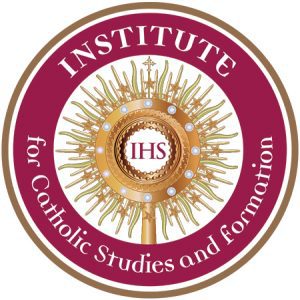 The course "Encountering God in Prayer: A Lenten Journey" will begin on Ash Wednesday, Feb. 17, 2021, and continue through Lent and Holy Week, concluding on April 5. This is an adult faith formation course for spiritual enrichment and is not academic but very inspirational and practical; accessible to all Catholics who want to grow in their understanding and practice of prayer.
Dr. John Gresham, Executive Director of the Institute, emphasizes, "These encounter courses are not just for catechists and teachers, (although anyone who teaches the Faith will gain a lot from these courses). The courses are for everybody and designed to provide an enjoyable and enriching learning experience for all adults."
Participants will be guided through the beautiful teaching on prayer found in part four of the Catechism of the Catholic Church. Students will learn from St. Therese of Lisieux and St. John of Damascus on the definition of prayer as well as from Jesus and Mary as teachers of prayer. Topics covered will include different forms of prayer like praise, petition, and intercession as well as the distinctive expressions of prayer: vocal prayer, meditation and contemplation.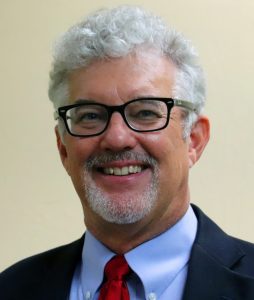 The course addresses obstacles to prayer and looks at the Our Father as a model. Along with the reading and discussion of these topics, each week a different prayer practice will be introduced.
Students will receive practical instructions about Lectio Divina (a contemplative way of reading the Bible, praying through Scripture), Visio Divina (a thoughtful contemplation of sacred art) and other ways of prayer. The course includes short video lectures, online discussion, prayer exercises and other learning activities.
The online course format is very convenient as students log in each week at the times most convenient to them. The online discussion also offers participants the opportunity to share their insights and learn from each other.
This past fall, the Institute offered the "Encountering St Joseph" course in a similar online format and a number of those students commented on the convenience.
Feedback on the fall course from students included the following: "I appreciated being able to view the course material based on my schedule without having to make a commitment to a specific time and day." "Having lecture, video, readings available to me. I could do the class at my own leisure – no pressure – which exemplified the learning experience."
The course is taught by Dr Gresham who has taught on prayer to lay people, seminarians, religious postulants, and deacons. When asked about this course he noted, "I love teaching this section of the Catechism because it is so rich. It is worth reading, re-reading, and studying in depth. The most important activity we engage in is prayer. Whether you struggle to pray, have a strong prayer life, or find yourself somewhere in-between, you will benefit from this course."
The "Encountering God in Prayer: A Lenten Journey" course is $25. For more information and to register, please visit the Institute for Catholic Studies and Formation at www.institute-dov.org or call 941-966-7334.