Catholic Charities Response to Pandemic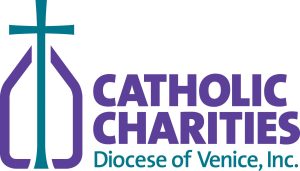 If you need help
If you need assistance from Catholic Charities for food, financial assistance or tele-mental health counseling, please call the number for your area listed below 9 a.m.-5 p.m., Monday-Friday:
Sarasota/Manatee/DeSoto/Hardee/Highlands counties: 844-385-2407,
Charlotte/Lee/Hendry/Glades counties: 844-385-2423,
Collier County: 844-385-2404.
Food distribution
Catholic Charities food distribution will take place ONLY at the following locations.  Please call above numbers to confirm.
Mondays: 9–11 a.m.
Guadalupe Social Services – 211 South 9th Street, Immokalee,
Margaret Catholic Church – 208 Dean Duff Street, Clewiston,
Tuesdays: 9–11:30 a.m.
Judy Sullivan Center – 3174 Tamiami Trail East, Naples,
Fridays: 9-11 a.m.
Bonita Springs – 28360 Beaumont Road, Bonita Springs,
Fridays: 9 a.m.–1 p.m.
Elizabeth K. Galeana Pantry – 4235 Michigan Avenue Link, Fort Myers,
Saturdays: 7–8:45 a.m.
St. Michael Catholic Church, 408 Heard Bridge Road, Wauchula.
How to Help
Catholic Charities Diocese of Venice Inc. needs your financial support during its response to the COVID-19 pandemic. To help, please visit www.catholiccharitiesdov.org/donate or send a check to: Catholic Charities, Diocese of Venice Inc., 5824 Bee Ridge Road, PMB 409, Sarasota, FL 34233-5065.