By Principal David Nelson
St. Andrew Catholic School in Cape Coral has a rich tradition of fostering some of the finest students in Southwest Florida. While rooted in academic excellence, St. Andrew is far more than just an academic institution. For the past 30 years, through Catholic traditions and Gospel values, dedicated faculty and staff help to develop students who are growing into principled, caring and balanced individuals; respected as Children of God.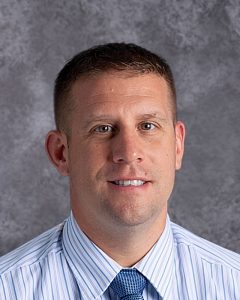 This year marked the school's 10th annual "Make a Difference Day." This special day allows groups of students to venture out into the Southwest Florida community to improve the lives of others. On November 8, middle school students and parent volunteers served in diverse capacities at six different non-profit organizations which serve the local community in a variety of ways. The students visited Healthy Start, Special Populations, Hearts and Homes, Lifeline Family Center, Cape Coral Caring Center, Ronald McDonald House and the Gulf Coast Humane Society. Students made sandwiches, created art, comforted those at nursing homes, helped clean an animal shelter and so much more.
Each location provided students a priceless opportunity to work together for the common good. Throughout the day, the students experienced compassion, empathy and empowerment by enhancing the community and enriching the lives of their neighbors.
Service to others is part of the philosophy at St. Andrew Catholic School, and "Make a Difference Day" is just one of many service projects completed each academic year. Whether collaborating in the classroom or through community service, students open their hearts, demonstrating open-mindedness and a connection to others. Students having an impact in our school and in the community is what makes St. Andrew a special place.
In addition, St. Andrew, as well as other Diocesan schools, implemented a new Diocesan initiative of becoming "A Disciple of Christ." This calling promotes students to do more within his or her school and community. They are being recognized for their care, integrity, and commitment to do the right thing.
I welcome you to visit our website – www.standrewcs.org – or stop by for a tour of our fabulous school and see firsthand our students as they learn to become "A Disciple of Christ."