Annual Campaign to support Catholic Charities
Staff Report
7/13/2018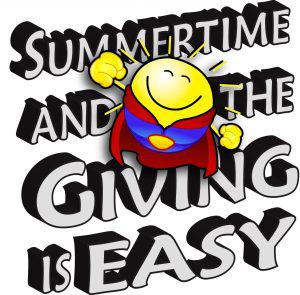 Every day vulnerable people living throughout Southwest Florida go to their local Catholic Charities Diocese of Venice Inc. office seeking relief. This assistance can come in the form of nourishment, education, shelter, or in the support of at-risk children, isolated elderly, struggling families and homeless individuals.
For this reason, Catholic Charities Diocese of Venice Inc. offers the opportunity for supporters to give directly to the causes which empower those in need through the "Summertime and the Giving is Easy" Campaign. The theme for the 2018 Campaign is "EmPOWer your neighbors in need with strength. Be a SuperHero and Give!"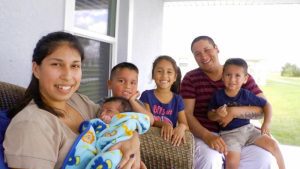 Giving to the "Summertime and the Giving is Easy" Campaign builds up the people of Southwest Florida with the courage and hope to move beyond poverty and achieve self-sufficiency. By supporting this Campaign generously, for example, you can help lift a child out of poverty, give nourishment to a senior, put a roof overhead for a homeless family, supply a home for a veteran, or offer stability to a victim of human trafficking.
Each year, Catholic Charities serves more than 40,000 families and individuals regardless of race, nationality or creed with more than 30 specialized programs that are focused on improving lives. A total of 92 cents of each dollar donated to Catholic Charities goes directly to programs and services. Charity Navigator, a leading evaluator of non-profits, consistently rates Catholic Charities Diocese of Venice Inc. among its top-rated organizations, giving its highest rating for sound fiscal management a total of 15 times over the past 17 years. The "Summertime and the Giving is Easy" is a chance to brighten the future for your neighbors who come to Catholic Charities for help. Any gift amount is greatly appreciated!
Support with stability.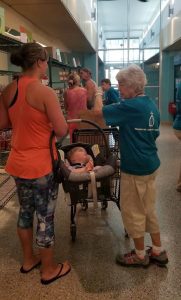 The Human Trafficking Victim Assistance Program guides victims to attain a healthy life.
Catholic Charities administers Professional Counseling Services that keep families together and offer relief. Frail and isolated elders come to the Senior Support Coordination Program to live independently. A victim of labor trafficking recently expressed his gratitude from the work of Catholic Charities to create a stable and safe living environment for his family. "I have not the right words for all who have helped us, but I am so thankful."
Sheltering the homeless.
The North Port Family Haven provides emergency housing and long-term case management for homeless families. At Our Mother's House in Venice, desperate mothers and their children have a safe place to live where they can work toward self-sufficiency. One mother recently completed the extensive education program, leaving with a stable job and housing for her and her child and a very bright future. "Our Mother's House changed my life. I was essentially homeless with a young child and no options. I was desperate. Today, I am a very different person. I never would have thought it was possible." Additionally, Casa San Jose in Sarasota gives those living with HIV a proper residence to enhance the quality of their life. The Veteran's House, also in Sarasota, offers a deserving veteran a roof over his/her head.
Feeding the hungry.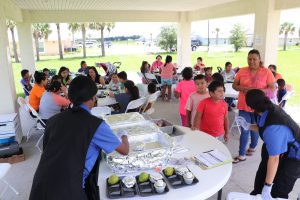 Food Pantries located throughout Southwest Florida distribute thousands of pounds of food every week. Homeless school children are sustained over the weekend through the Weekend Power Pack Food Program in Naples. The Casa Maria Soup Kitchen in Immokalee serves around 35,000 hot meals each year. The nutritional center at Bethesda House in Sarasota assists special needs clients with healthy food items.
Catholic Charities educates children and adults.
At St. Martha's Early Learning Center in Sarasota, low-income preschoolers become kindergarten ready. The AFCAAM Center in Fort Myers provides after-school tutoring and mentoring for disadvantaged youth. Our Summer Camps offer a fun and educational experience. Families living at Casa San Juan Bosco in Arcadia learn beneficial life skills.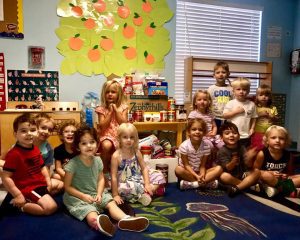 In addition to all the work previously mentioned, Catholic Charities Diocese of Venice Inc. continues to take a central role in helping many in the Diocese of Venice recover from Hurricane Irma. This initially included the establishment and operation of 12 different Disaster Response Centers which served as central hubs for the distribution of much needed food and water and other necessities. Approximately 82,000 people were helped in just the first three weeks.
In the long-term recovery from Hurricane Irma, Catholic Charities has been at the front lines by providing caseworkers which aid individuals and families in getting back into permanent housing through financial assistance or assisting families who lost work meet the needs of food and other necessities.
"Summertime and the Giving is Easy" is a chance to brighten the future for your neighbors who come to Catholic Charities for help. Any gift amount is greatly appreciated!  You can make your contribution in honor or in memory of a loved one. Donations can be made to a specific program of Catholic Charities or to the general fund where the money will go where it is most urgently needed.
The giving is easy! To donate, please visit www.catholiccharitiesdov.org, or write to Catholic Charities Diocese of Venice Inc., 5824 Bee Ridge Road, PMB 409, Sarasota, FL 34233-5065. Your gift will make a positive impact!